Dr Tim Gopeesingh Bows Out of Electoral Politics
UNITED National Congress (UNC) Member of Parliament for Caroni East Dr Tim Gopeesingh is not going to offer himself for reelection in the general elections due this year.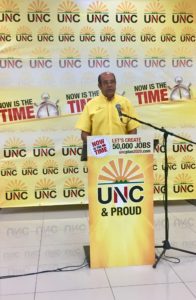 He made the revelation at a virtual political meeting of the UNC on Thursday evening.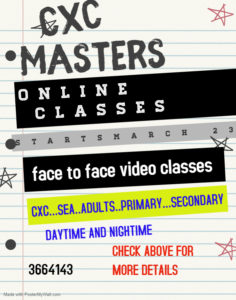 Dr Gopeesingh said, "Two of the greatest predictors of success are the ability to say hello and the ability to say goodbye.
"And so tonight I announce I will not be contesting any electoral seat for the upcoming elections.
"After long and very careful consideration, I have decided that at this time, my role within this great party, 32 years old, would be best served by way of a strategic advisor, worker and mobiliser in the upcoming 2020 general elections.
"My friends, the reason for this is very simple—it is that of what is needed now, is succession planning in representative politics.
"This is in the best interest of our beloved nation and great UNC party.
"One of the founding principles of the UNC is that of national and human capital development and progress, for our present and future generations."
He has been the MP for Caroni East since 2007 having won three elections.
Speaking on the Newsroom programme minutes after his announcement, Dr Gopeesingh told hosts Errol Fabien and editor-in-chief of AZPNews.com Prior Beharry that he will assist the UNC in trying to win marginal seats along the East West Corridor  – such as Barataria/San Juan, St Joseph, Tunapuna and La Horqueta/Talparo – in the upcoming general elections.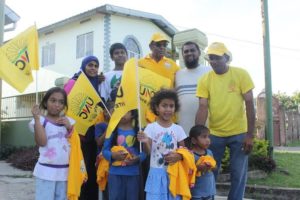 Dr Gopeesingh listed a number of his achievements in the constituency of Caroni East:
St Helena Bypass road connecting St Helena to Piarco Airport
Construction of new St Helena Bridge, which was over 100 years old
Construction 36 miles of pipelines laid 6" and 4"
88 roads paved; 39 rehabilitated
Five new ECCE centres constructed
Rehabilitation, lighting and running tracks of 8 recreation grounds
Attended to over 15000 citizens for social, medical, educational and infrastructural issues
Assisted over 1500 families during worst flooding ever in 2018, with cooperation and assistance from so many other MP's, friends and corporate bodies.
Assisted hundreds of parents in their children's education pursuits
Assisted in obtaining major surgical procedures and health care for many, many constituents
20 miles of box drains crisscrossing the constituency
Over 40 major watercourses cleared during these years
Upgrades to 10 pavilions and building 2 new ones
Distribution of over 10,000 toys for Christmas
Helped hundreds of constituents get jobs in various employment programmes
Helped 135 churches, mosques and temples get financial assistance from the Government
Food cards, social, school and Self Help Grants to thousands of constituents