Young Tells Coast Guard to Use Modern Technology
August 19, 2019

2 minutes read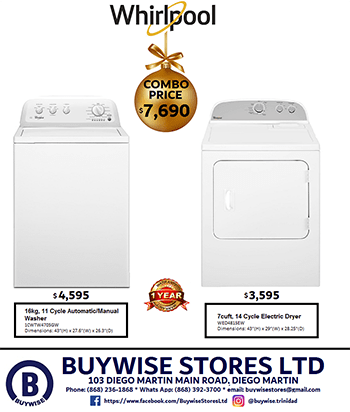 CHAGUARAMAS – MINISTER of National Security Stuart Young is calling on the Trinidad and Tobago Coast Guard to use modern security and equipment to carry out its functions.
He made the call on Saturday while delivering the feature address at the Passing Out Parade for the Trinidad and Tobago Coast Guard 55th Recruit Intake, held at Teteron Barracks in Chaguaramas.
Young thanked Coast Guard for protecting the nation's borders, "even in the face of recent unfair criticism and attacks."
He said the government continued to advance efforts in enhancing border security with initiatives such as the upgrade of the country's radar system; the procurement of two Cape Class vessels; the upgrade of facilities and infrastructure at the Coast Guard headquarters; and the refurbishment of 14 Coast Guard Interceptors which is expected to be completed in the coming weeks.
Young congratulated the 91recruits on the completion of their induction training and welcomed them into the Coast Guard.
The Minister urged the recruits to uphold their integrity in the execution of their duties.
Also addressing the recruits was Commanding Officer of the Trinidad and Tobago Coast Guard Captain Douglas Archer who advised them to always exemplify the Coast Guard's core values of Discipline, Strength of character, Honour, Accountability, Respect, Professionalism and Ethics.
Archer reminded the recruits that it was the Coast Guard's duty to ensure that the borders of Trinidad and Tobago were defended.
Also present at the Passing Out Parade were Permanent Secretary of the Ministry of National Security Vel Lewis and Acting Chief of Defence Staff Colonel Darnley Wyke.