Young Meets with 12 Business Groups to Discuss Crime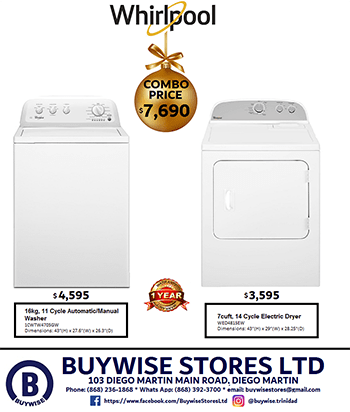 MINISTER of National Security Stuart Young has met with a dozen business groups to discuss the issue of crime. 
The meeting took place yesterday at the Ministry of National Security Head Office, Abercromby Street, Port of Spain.
Commissioner of Police Gary Griffith was also present.
A release from the National Security Ministry stated, "Minister Young took the opportunity to reiterate to those present that the lines of communication remain open between him and the business community for the airing of concerns and information sharing.
"The Minister welcomed the exchange of ideas, as well as continued engagement and collaboration with the business community. He encouraged the groups present to work closely with Government and the Trinidad and Tobago Police Service (TTPS) in the fight against crime."
The release stated, "Meeting discussions included Government's sustained efforts to enhance the security of Trinidad and Tobago's borders; avenues for information sharing between business groups and the TTPS, inclusive of CCTV surveillance systems; continued Joint Police and Army patrols in areas across the country; the tabling of critical legislation in Parliament aimed at improving the Criminal Justice System; and ongoing improvements at the Trinidad and Tobago Forensic Science Centre."
It added, "Commissioner Griffith spoke on the TTPS's increased operations across the country, including police visibility; its enhanced E999 emergency response system; and the reactivation of the Police Service Coastal Patrol Unit."
The Business groups present at the meeting were:
The San Juan Business Association;
The Greater Tunapuna Chamber of Industry and Commerce;
The Arima Business Association;
The Sangre Grande Chamber of Commerce;
The Chaguanas Chamber of Industry and Commerce;
The Couva/Point Lisas Chamber of Commerce;
The Gasparillo Chamber of Commerce;
The Greater San Fernando Chamber of Commerce;
The Penal/Debe Chamber of Commerce;
The Fyzabad Chamber of Commerce;
The Cunupia Business Chamber;
The Downtown Owners and Merchants Association (DOMA)