National Security Minister Stuart Young
Young Admits Venezuela VP Exemption Letter is Real
May 14, 2020

4 minutes read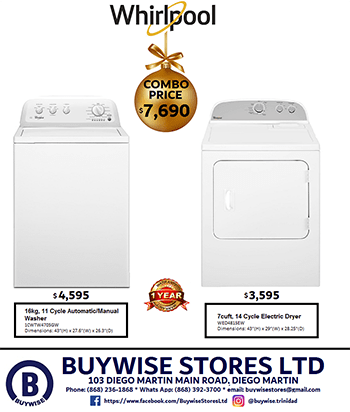 NATIONAL Security Minister Stuart Young says that the leaked document showing the exemption granted to Venezuela Vice President Delcy Rodriguez and her delegation to enter Trinidad on March 27, 2020 is authentic.
He said this on his Facebook page on Thursday night.
The document dated March 26, 2020 with the ministry's letterhead contains the names of Rodriguez, Asdrubal Chavez, Juan Vincente Santana, Alejandra Bastidas, Manuel Jimenez, Major Kenny Diaz Rosario and Antonio Perez-Suarez along with their passport numbers. It also contained the arrival and departure times of the flight.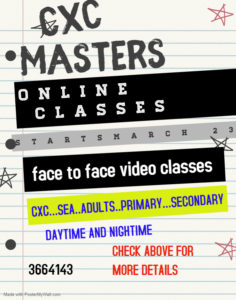 In his post, Young said he has seen the photograph of the letter to the Chief Immigration Officer indicating that the Minister of National Security granted an exemption for a Venezuelan delegation that was signed by his ministry's permanent secretary.
He said, "I have ascertained that this letter is authentic.
"It has been somewhat surprising to me how some have conveniently twisted this letter in a deliberate attempt to mislead the population and undermine the facts that have been outlined by the Prime Minister and myself."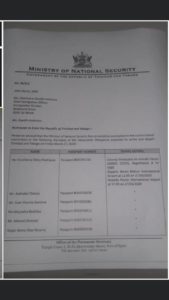 He noted:
This letter is completely consistent with what I stated previously, on Monday of this week at the Ministry of Health press conference (11 May, 2020).
I stated that I granted permission for Executive Vice President Delcy Rodriguez to enter Trinidad and Tobago.
Once the exemption to enter is granted, as was the case with Vice President Rodriguez, the public service deals with the details.
I was not aware of the composition of the delegation or the aircraft that would be used. Those details were handled by the public service as is always done.
The letter being referenced, simply confirms that the public service had details of the aircraft and persons in the delegation and that I had granted approval for entry.
He said, " The attempt to try and stretch the content of this letter from one public servant to another to equate to the Prime Minister or myself having knowledge of the details of the Venezuelan delegation or the plane, and its ownership, is misplaced.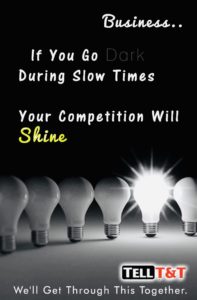 Young stated:
Neither the Honourable Prime Minister nor myself had any knowledge of the composition of the Venezuelan delegation we were to meet, prior to the meeting on March 27, 2020.
There was also no knowledge on our part of the aircraft used by the Venezuelan delegation.
He said, "I trust that this serves to clear the deliberate doubt and ambiguity being created over this matter."
Also popular on AZPNews.com: