Women's Group: Judiciary Not Under Control of the Executive
November 5, 2019

3 minutes read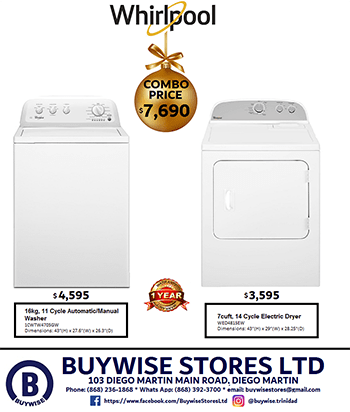 THE Women's Institute for Alternative Development (WINAD) says the judiciary is an independent body and not under the control of the executive.
The organisation said that the Commissioner of Police Gary Griffith and the Minister of National Security Stuart Young have both stated that the judiciary should assist in helping fight crime.
In a release issued on Tuesday, WINAD said, "While we are all citizens of Trinidad and Tobago and have a duty to our beloved country, this is also a sovereign State which is governed by the principle of 'separation of powers'.
"The judiciary is an independent body which is not under the control of the executive.
"Moreover, the judiciary in order to maintain its independence and execute its function which is to apply and uphold the law, cannot be a rubber stamp for political propaganda otherwise the public will lose whatever faith they may have in the system which provides for access to justice.
"Therefore, a statement calling for the judiciary to assist the Trinidad and Tobago Police Service in its fight against crime is one that is clearly bereft of reason and ill-advised.
"It is also noted that the Commissioner of Police has attacked a sitting Judicial Officer on the basis that he should not have granted bail to someone charged with possession of firearms and further opined that the said judicial officer subsequently bullied his officers in an unrelated matter.
"What is alarming is the fact that the commissioner is making these statements and sensationalising the matter in public when there is a channel to take legitimate action if a judicial officer has been derelict or erred in law."
The release added, "There is an appeal process through the Court of Appeal.
"Has such an approach been adopted? The claim that police officers are being bullied, was that addressed with the Judicial and Legal Service Commission (JLSC)?"As citizens of Trinidad and Tobago, we are all clothed with the presumption of innocence.
"Under the current legislation, the only offences for which an individual cannot obtain bail are, murder, treason and piracy. For all other offences, subject to other factors which the court can take into account, once charged, you are entitled to bail."
Young has responded to the release saying he never suggested that the judiciary was not independent.