Commissioner of Police Gary Griffith. Photo: Azlan Mohammed
Top Cop: No One Ever Charged at Private Residence for Breaching Covid Regulations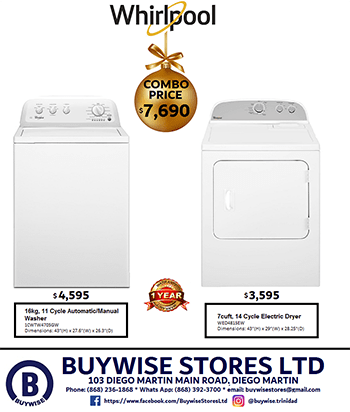 POLICE officers are being too often placed in situations where they may seemed biased when it comes to law enforcement.
Commissioner of Police Gary Griffith in a statement issued on the TTPS Facebook page on Thursday stated the interpretation of regulations was needed.
Following is his statement:
The most recent public debate pertains to the issue of public versus private property/spaces and should the public health ordinance relate to both spaces.
This is further exacerbated by the underlying issues of perception of bias, as it pertains to class, location, social strata, and race. Toward this end, I advise the following:
The law is clear as it pertains to the guidelines relating to public spaces. The Trinidad and Tobago Police Service have and continue to operate within the parameters of the law – it is not our role to interpret, correct, adjust or rectify the law – it is our job to enforce it.
As it pertains to the debate stating 'but they charged other persons [zessers] on private property', be advised, I have spoken with every Divisional Commander, and none of them has shared any occasion where they charged anyone for breach of the Covid 19 Regulations at their private residences. Persons were dispersed or given warnings – as was done in the current case of interest.
Where a private residence is, however, used for the hosting of a public, ticketed event, this becomes a public space, and the regulation charges will be implemented, and charges laid;
It is rather unfortunate when we seek to perceive everything through the lens of 'us' and 'them', please be reminded of the numerous times persons were found in breach of the regulations in PUBLIC SPACES and were also dispersed and sent off with warnings – this never made front-page headlines.
This period continues to be extremely challenging for the members of the TTPS, who have been on the front line constantly and consistently, and who have been under the most stringent scrutiny with every move they make, in attempting to negotiate ever-changing regulations, whilst attempting to maintain a balance between citizens' rights and responsibility. A simple look at the Global landscape as it pertains to the Police management of Covid regulations would easily identify that the men and women of the TTPS have been doing quite a commendable job in our management of this ever-fluid situation;
We have now also heard from a number of quarters 'well that means I am going home to host a big party and no one can do me anything' – please be reminded that the intent is not to stop anyone from enjoying their freedoms, it is to support the Public Health Regulations, as such, if anyone takes it upon themselves to host such within their private spaces, the responsibility of the Public Health fallout will rest squarely upon yours and your guest's shoulders;
In terms of the regulations in and of themselves, we have sought and received a number of variations of interpretations, and we look forward to the Government's clarity moving forward.