Wayne Baptiste
Thursday Crime Round-up: Man in Court for Neighbour's Murder
September 10, 2020

6 minutes read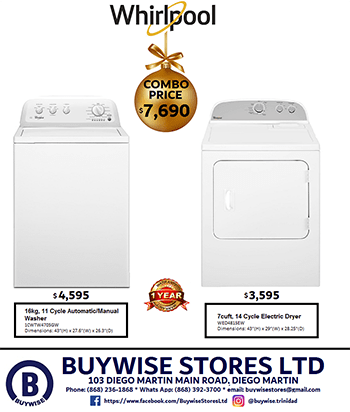 By Sue-Ann Wayow
A Couva man was expected to appear virtually before a Couva Magistrate on Thursday, charged with the murder of Venezuelan national, Joanna Sanchez-Diaz, which occurred on an unknown date between August 27 and September 5.
Calvin Bahadur, 36, of Preysal Village, Couva, was charged with the offence, following advice received from Deputy Director of Public Prosecutions Joan Honore-Paul on Wednesday.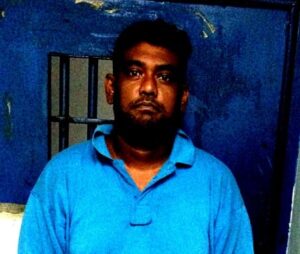 The Trinidad and Tobago Police Service (TTPS) stated that Sanchez-Diaz, 33, of Buen Intento Road, Princes Town, was reported missing by a relative on September 1. The accused was arrested in connection with her disappearance on September 4 and her body was found in a cesspit in Couva on September 5.
The charge was laid by WPC Knights of the Homicide Bureau of Investigations, Region 3 on Wednesday.
———
An Arima man has been charged with his neighbour's murder and was also  expected to appear virtually before an Arima Magistrate on Wednesday.
Wayne Baptiste, 64, of Olton Trace Extension, Arima was charged with the murder of Adolphus David, which occurred on September 3.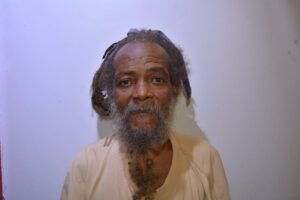 He was charged on Wednesday by PC Ramdial of the Homicide Bureau of Investigations, Region 2.
Police reported that David, 55, also of Olton Road, Arima, reportedly got into an altercation with another man from the district during which he was strangled to death.
The accused was arrested in the Arima district by officers of the Northern Division on that same date in connection with the incident.
————
For beating a woman with a fan, a Tunapuna man was charged with assault occasioning actual bodily harm.
Vijay Saith, 47, appeared before Magistrate Nalini Singh at the Tunapuna First Magistrate's Court via virtual hearing on Monday. He pleaded not guilty and was granted own bail in the sum of $10,000. The matter was postponed to November 18.
Police reported that on March 4, at 8 pm the victim was at home with the defendant when they had an argument. It is alleged that the defendant became enraged and proceeded to pick up the victim by her upper torso and threw her on the bed.
It is also alleged that the defendant then picked up a fan and began hitting the victim on her head and upper body. The fan broke and he allegedly took out the steel pole and continued hitting the victim about her body causing pain and swelling.
A report was made to the Tunapuna Police Station on March 7. She was referred to the Gender Base Violence Unit, Northern Division located at the Maloney Police Station. A statement was recorded from the victim and the scene visited and processed. The victim subsequently sought medical attention.
Investigations were spearheaded by Head of the Gender Base Violence Unit acting Supt Claire Guy-Alleyne and supervised by acting Insp Stanley and Cpl Edwards. Charges were laid by PC Quan.
A 22-year-old taxi-driver was denied bail for when he appeared before Magistrate Aden Stroude at the Siparia First Magistrates' Court on Wednesday, to answer to the charges of kidnapping and robbery with violence.
Aaron Titus, of Sobrian Street, Siparia was arrested and charged by Sgt Ramsaran and Cpl Gocool.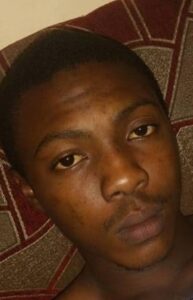 The accused is due to reappear in court on October 7.
Police reported that around 6 pm on August 27, the victim reported that she left her workplace and crossed the Siparia Road to wait for a taxi, when the accused, who was seated in the driver seat of his motor vehicle approached and told her to get into his car.
The victim told police that she refused and the accused brandished a knife and demanded that she enter his vehicle or he would stab her.
The victim claimed she became fearful for her life and entered the said vehicle, following which the accused drove off and allegedly took her against her will to Murray Trace, Siparia.
She reported that she was thrown out of the vehicle, her cellphones  and envelope containing $5000 cash taken.
The victim alleged that she then stopped a passing vehicle and sought assistance to be taken to the Siparia Police Station.
The victim was later conveyed to the Siparia District Health Facility, where she was examined and a medical certificate obtained on her behalf.
——
In other crime related incidents, 14 persons were arrested and one pistol and a quantity of ammunition seized by officers of the Northern Division during an anti-crime exercise on the El Dorado and Tunapuna districts early Thursday morning  between the hours of 4 am and 8 am.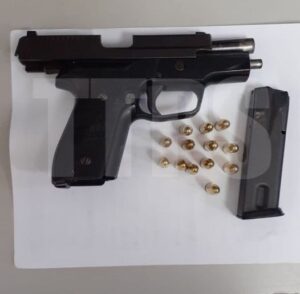 Police stated that during the exercise, a 40-year-old La Horquetta man was held for drug and firearm possession offences, while a 19-year-old Tunapuna man was held with one Sig Sauer pistol and 13 rounds of ammunition in his possession.
Twelve others were held for gang-related offences.
——
And a robber attempting to snatch cash from an elderly man in Cocoyea, San Fernando was caught by police officer on mobile patrol on Wednesday.
Police reported that on Wednesday at 8.30 pm a 74-year-old man of Ste Madeliene was standing along Naparima Mayaro Road, Cocoyea when he was approached by a 54-year-old man who pulled out a knife and announced a robbery.
The victim became fearful and handed over his wallet which contained an undisclosed amount of cash.
PC Meah and WPC Mohammed were on mobile patrol along the said road when they observed the offence being committed.
PC Meah subdued the assailant and arrested him. He was taken to the Mon Repos Police Station where he was formally charged for the offence of robbery with aggravation.
Perry Figaro from La Romaine was expected to appear before the San Fernando Magistrates' Court on Thursday, charged for the offence of robbery with aggravation.