'Sunday' Denied Bail
October 17, 2019

3 minutes read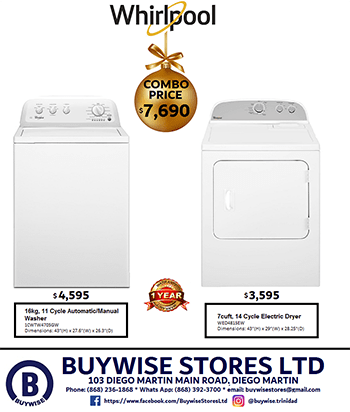 Akido 'Sunday' Williams
AKIDO "Sunday" Williams, who is charged with couselling a gang leader has been denied bail.
He appeared on Thursday before Deputy Chief Magistrate Cherill-Anne Antoine and was denied bail because of the seriousness of the charge against him.
He is charged with counselling an alleged gang leader sometime in November 2018, at Beetham Gardens and other locations, and providing instructions or guidance in furtherance of gang-related activities.
After hearing the arguments by Darren Mitchel, the attorney for Williams, Antoine said she was exercising her discretion under Section 6(3)(a) of the Bail Act of 1994, in denying bail.
————————
She said that section allowed the court to consider the nature, seriousness and prevalence of the offence.
Antoine said she considered the prosecution's arguments that Williams may abscond, as the offence carries a 25-year sentence.
——————–
She noted that Williams gave himself up to police and that he had two pending matters, albeit minor ones – for resisting arrest and obstructing the passageway.
Williams was advised of his right to apply to a judge in chambers for bail.
His matter was transferred to the Eighth Magistrates' Court, where Chief Magistrate Maria Busby Earle-Caddle is presiding over the matter of Ancil Villafana, Kevin Franklyn, and Kedel Montrose, who remain in custody on gang-related charges.
Villafana and Franklyn face an additional charge of being leaders of a gang.
—————————
Antoine said the matters were linked.
She asked if Williams would agree return to court on November 29, when the three others are expected to reappear, but he declined.
So he will reappear before Antoine on November 14.