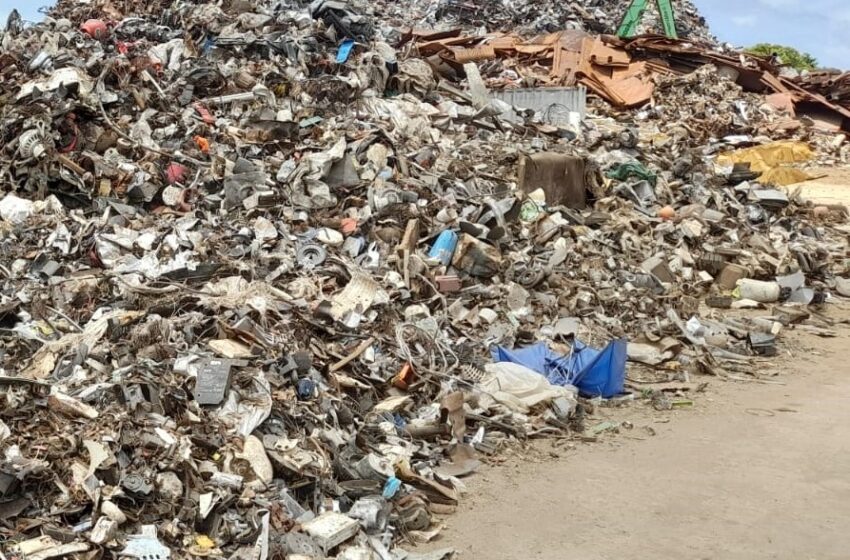 A mountain of scrap iron for export. AZP News/Sue-Wayow
A look at the Scrap Iron Industry
May 16, 2023

11 minutes read
By Sue-Ann Wayow
THE decision to have government inspectors in the scrap iron industry is a welcomed one by dealers and collectors.
From Monday, eight inspectors were expected to officially take up duties with the Ministry of Trade and Industry.
President of the Trinidad and Tobago Scrap Iron Dealers Association (TTSIDA) Allan Ferguson told AZP News, "Anything that is good for the scrap iron industry, we welcome it. I personally and the association welcome it."
The scrap metal inspectors are to work alongside the Trinidad and Tobago Police Service (TTPS) and other authorised officers from the Environmental Management Authority (EMA) and the Public Health Inspector to ensure observance with the Scrap Metal Regulations, the ministry stated in a press release last Friday.
The Inspectors will be responsible for the implementation and administrative activities under the Act and Regulations. 
The Inspectors are empowered to inter alia:
examine scrap metal sites, facilities, and site equipment;

interview staff working at the scrap metal sites;

certify scrap metal for export;

take samples or photographs of scrap metal;

examine and where necessary, make copies of, or take extracts from any records and documents required to be kept under this Act;

investigate complaints from members of the public; and

inspect any motor vehicle or goods vehicle, or container, ship or other vessel which is used or intended to be used for the storage or transportation of scrap metal.
Ferguson said the inspectors will be given a chance to perform their duties.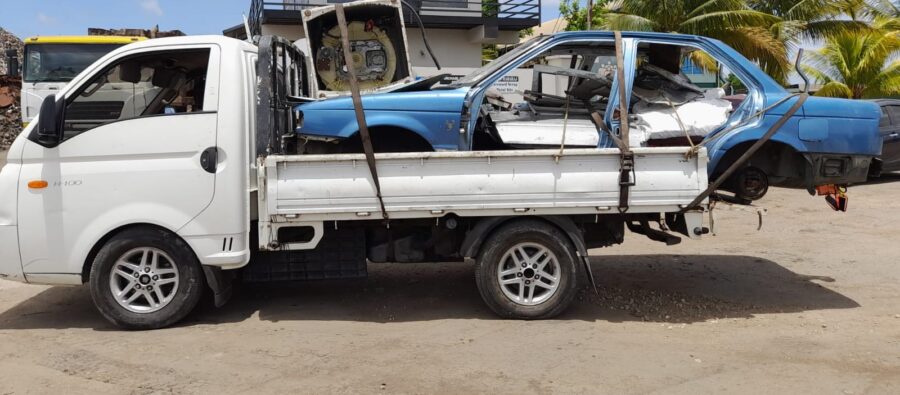 "We have to give them a chance. We have to see how they are working because they will need to work efficiently. We welcome any checks that will pause stealing and other areas of discrepancies. Once persons are doing an honest work, they have no cocoa in the sun, they have nothing to worry about," Ferguson said.
He suggested that inspectors visit yards, twice weekly to do their checks.
The problem with the industry, now exists with the regulations as it has become more difficult to ply the trade due to extra documentation.
Ferguson informed AZP News that TTSIDA has a meeting scheduled with the Ministry of Trade and Industry this Thursday to discuss their issues.
Process too lengthy says dealer 
A scrap iron dealer from Central also said he was happy for the inspectors.
"I have no problem with that," he told AZP News.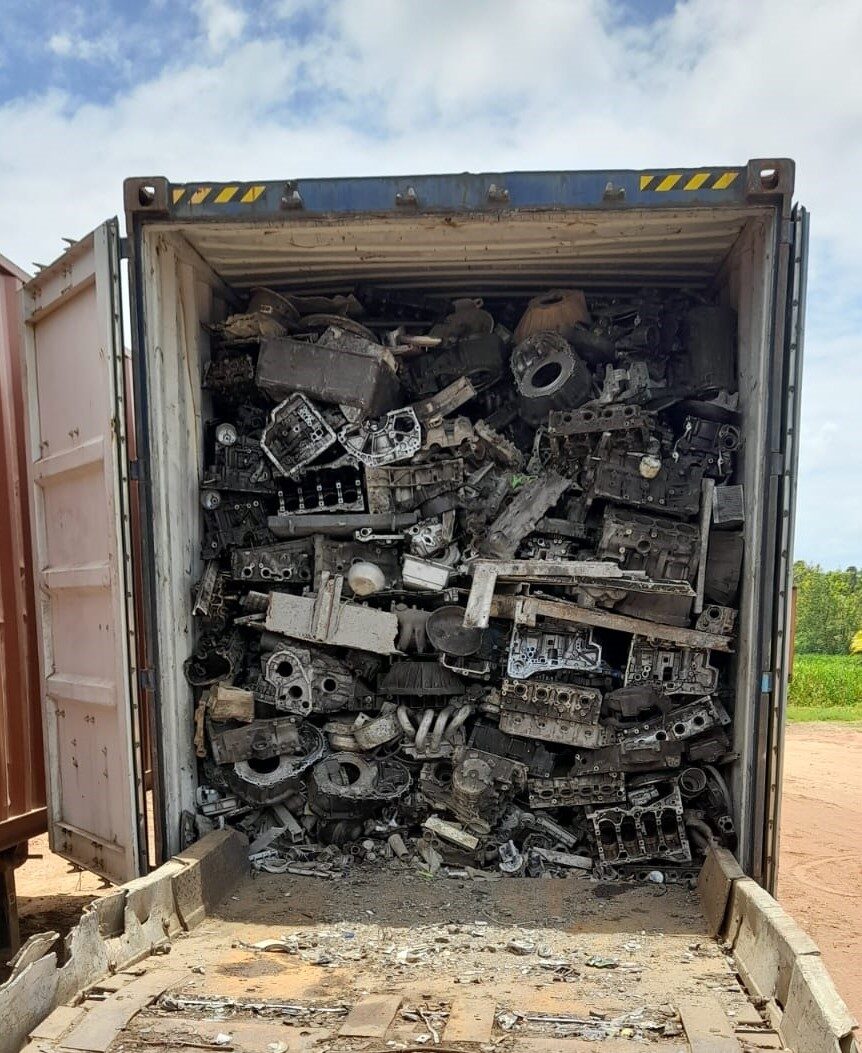 He added, "I will be glad if a government police could stand up here every day with the nature of the country right now… I have nothing to hide. I am glad if they assign an inspector to really observe what is going on in the container and they could sign it off so we can get our documents the next day to keep it rolling faster."
With the export of copper banned, a license is needed for each type of material such as aluminum, iron, brass and other types and the paperwork was keeping back production, he said.
Now, registered or not, there must be proper documents to show the legitimacy of items obtained from "van men" or scrap iron collectors.
Showing AZP News the relevant forms, the scrap dealer said receipts must be produced to show where the material was obtained from and whom. However, there were loopholes in that because sometimes, old material was dumped by the side of the road which would be collected by the van men.
He said his company would take pictures of the items, record the driver's information, vehicle number plate and tonnage received all of which are provided to the  government.
His main buyers are from India and Taiwan and he ships on a regular basis about 20 to 27 tonnes of material in one container.
He has observed that with the new regulations, the line up to sell material to his company has greatly decreased. 
In fact, there were no lines, he said.
He said, "People are really holding back to see what is going on. Things are really tough. We cannot control the market price for scrap metal as it fluctuates just like oil prices. The market price is way more than that. But we have to buy low."
He explained that as a dealer, buying scrap metal was like buying stocks on the stock market where there was uncertainty and risks involved.
"It is a kind of gamble right now," he said.
His current purchase price is average $700 to $1,000 per tonne.
On a bad day, about 30 to 40 tonnes of material  are received and on a good day, some 100 tonnes would be purchased.
Hoping the price is right
One man, Aaron de Castro, 25, of Port-of-Spain also told AZP News that once the price was right, he would consider venturing into the scrap iron industry.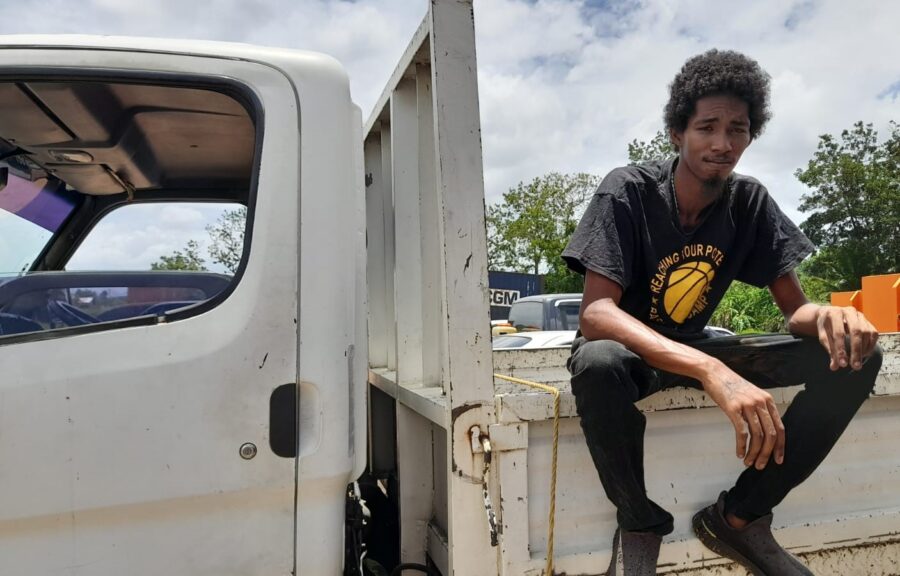 With many old items acquired over the years, including car parts, batteries and others, de Castro decided to trade them in for cash.
Mainly involved in transportation, he is hopeful that the scrap iron industry can pay off and if it does, he will be sourcing other materials to sell.