Rowley Admits Asdrubal Chavez was at March 27 Meeting
May 8, 2020
34

4 minutes read
PRIME Minister Dr Keith Rowley admits that Asdrubal Chavez, who would subsequently become the president of Venezuela's state-run oil company Petroleos de Venezuela (PDVSA), was at a meeting with him on March 27.
Rowley said the meeting with Venezuela Vice President Delcy Rodriguez took place after a request from her to discuss Covid-19.
On Friday Opposition Leader Kamla Persad-Bissessar produced documents claiming that officials from PDVSA arrived in Trinidad.
She said the documents were sent to her by a concerned citizen and appear to be a passenger manifest showing the arrival of people from the PDVSA on March 27.
Trinidad and Tobago borders were closed on March 23 in an effort to fight the Covid-19 pandemic. Rodriguez and her delegation were given permission by National Security Minister Stuart Young to enter.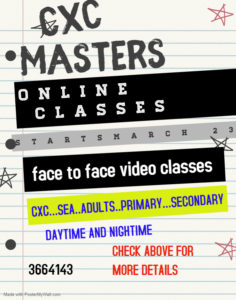 Persad-Bissessar said, "On March 26, 2020, the US Department of Justice indicted (Venezuela President Nicholas) Maduro on charges of drug trafficking, narco-terrorism and money laundering."
"On March 27 after these charges were made, Trinidad and Tobago opened its borders… to allow the Vice President of Venezuela, Delcy Rodriguez and a contingent of persons into the country."
She said, "I have in my possession what purports to be… a customs general declaration, which I presume to be a passenger manifest for a private Venezuelan flight on March 27, 2020."
Persad-Bissessar said, "I want to ask the Prime Minister and National Security Minister, did Ms Rodriguez have in her company, apart from the flight crew, five other persons on that flight, one of whom was the president of PDVSA?"
She said if this was true it raised questions since PDVSA was under sanction by the Unites States government.
And responding to Persad-Bissessar shortly after her news conference, Rowley said, "We are now discovering today that the aircraft they came on is a PDVSA aircraft which was sanctioned by the US."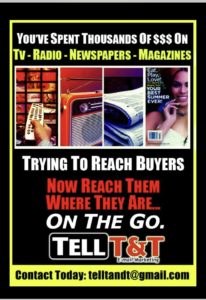 He said he had no knowledge of any connection between Rodriguez' visit and PDVSA.
Rowley said, "She did not discuss, before, the details of what she wanted to talk about. Present with her was, I am now discovering some person called Asdrubal Chavez who, I'm now discovering, he worked as part of a commission for PDVSA restructuring, that's somewhere in his past.
"Nobody in that meeting was introduced to us as President of PDVSA, nobody, and I can confirm now that at that meeting on that day, there was no President of PDVSA there. I am discovering that subsequent to that meeting, this individual had been promoted."
Chavez was appointed as the president of PDVSA in April by Venezuelan President Maduro.
Rowley said the Government has not committed any act which would constitute a breach of the sanctions imposed by the US.
He said no support was provided to PDVSA.
Rowley said Persad-Bissessar's comments are reprehensible and dangerous and he called her a traitor.
He said, "What the UNC is trying to do is stir that pot to upset the US hoping that they take action against Trinidad and Tobago. That's an underminer that is dangerous to Trinidad and Tobago.
"You are a traitor lady!"