Rescued 69 Taken to St Ann's
October 9, 2019

8 minutes read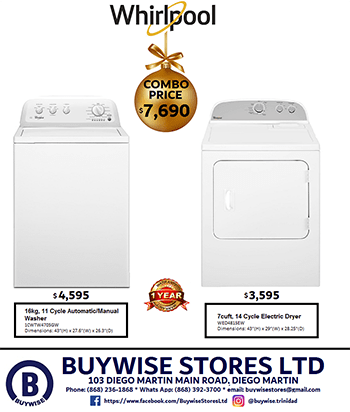 AROUCA – THE Transform Life Ministries in Arouca where 69 people were rescued by police early on Wednesday morning received $7.4 million from the State between 2010 and 2015.
According to a Newsday report this NGO received its last cheque payment on August 6, 2015. It quoted an official of the NGO unit of the Social Development Ministry as saying that all NGOs must meet specific criteria before accessing subventions. These include being registered with the Registrar General for a year and meeting 40 percent of its operating costs.
During a raid on Wednesday, police detained six people including the pastor who is in charge of the Transform Life Ministries.
Police found 65 men and four women ranging in ages from 20 to over 60, in cages, handcuffed in horrid conditions. They have been taken to the St Ann's Mental Hospital.
Officers also seized handcuffs, batons and tasers.
The Trinidad and Tobago Police Service also released photos of the raid at the building along Eastern Main Road in Arouca early on Wednesday morning.
The Express carried a report reflecting on the appearance of the pastor before a Parliamentary Joint Select Committee in June 2016.
He told the JSC: "I pick them up on the streets, bring them by me, bathe them, clean them. Some of them were wounded with maggots and worms and rejected by the hospital at times.
"So I have a great experience working with them as time go along. I work with about 200 people under the Ministry of Social Development and my experience was not too nice."
He said, "I do what you call the assessment, take them in by me, assess them with every sickness, every disease. I make sure and get medication for them, make sure they come back to their status. The majority of them suffered mental illness."
A post circulating on social media titled The Invisible Ones, stated that the church where the bust was made was used by people to place their relatives who suffer mental illness.
The post stated, "This place, imperfect as it is, is a quietly recognized and recommended place for families whose loved ones battle with mental illness and drug addition.
"Each 'prisoner' released by police has been kept at this facility by a monthly payment made by a family member that covers their meals, board and care. Mental health workers hired by the State make regular visits to these facilities to administer medication, provide counseling and support services.
"You see, no one talks about mental illness in our country.
"The truth is St. Ann's is the only public mental hospital in the country.
"The facilities are cramped, antiquated and over subscribed so they only treat acute cases.
"When the manic or schizophrenic episode is past, the patient is released to family members unable to manage them.
"Too many families live in fear of being attacked by a violent family member on drugs or mentally ill, too many older people are at the mercy of raving mad but strong sons and daughters.
"Too many families live in fear of addicts that will sell everything including their own children for a fix.
"So this place is one of several facilities in the country that quietly provide rehabilitative services for people.
"Do they get results?
"Yes, I have known persons who have spent time there and who are now out and getting their lives together.
Are their facilities ideal?
"No, the place is rundown and needs a facelift but the cages etc are not unique to them. Every mental facility including St. Ann's has lock down cells to keep violent inmates from harming themselves.
"This is not a victory for Gary Griffith and his men. 69 mentally ill persons are being returned to family members unable to manage them.
"Most of them will be placed in other facilities less reputable than this one. There is a huge invisible segment of our population that can benefit from state regulated or sponsored rehabilitative live in care to improve their outcomes. This is an opportune time to start regulating day care centers, geriatric homes, drug treatment facilities and mental health care facilities, hospices – any place that cares for the vulnerable.
"I hope the truth comes out after we get past the media misrepresentation that is feeding the frenzy. Our country loves to put bandages on sores. We are really bad at caring for the vulnerable – the environment, animals, specially children, the disabled and the mentally ill.
"Stop sending the pics on social media and bashing the pastor in charge of this facility – until you walk in the shoes of the vulnerable you are in no position to judge."
National Security Minster Stuart Young said he was briefed on the operation by Police Commissioner Gary Griffith.
In a release Young said, "I was also in communication with the Minister of Health the Honourable Terrence Deyalsingh and the Director of the Counter Trafficking Unit of the Ministry of National Security, to ensure that necessary support was provided for an unfolding situation.
"From the preliminary information provided to me, I am shocked and disturbed at the circumstances under which humans were being held and I strongly condemn same.
"I remind persons that this is now an active and unfolding police investigation and I am certain that facts surrounding this disturbing matter will begin to be uncovered. Accordingly, it is prudent for little more to be said at this time and the TTPS should be permitted to do their work.
"I thank all those involved in the operation of finding and freeing the victims who may have been held against their will and subject to inhumane and degrading treatment."