Prime Minister Dr Keith Rowley and Minister of Health the Terrence Deyalsingh at the new Arima General Hospital last year
Public Healthcare Not Good Enough for Those in Charge of It
January 16, 2021
0

6 minutes read
THIS week's tomfoolery is bought to you by Dr Fuad Khan, former minister of health, Trump enthusiast and one of the few people on earth who believes a mullet is a good look.
Unfortunately last weekend our Prime Minister, Dr Keith Rowley, had some cardiac issues and was rushed to Westshore Private Medical Hospital.
Thankfully he was okay, because frankly I think we were all concerned that if something happened the extraordinarily loveable minister of doom and gloom… I mean Finance, Colm Imbert would step in as prime minister.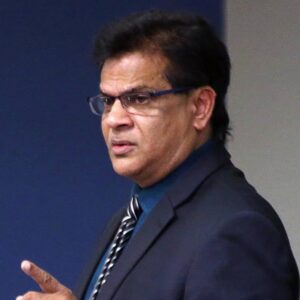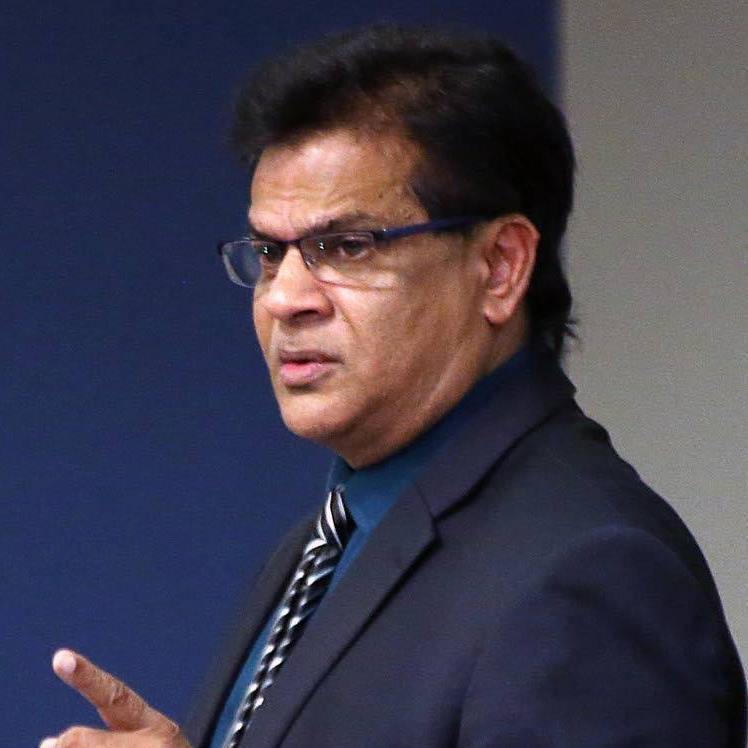 While most people were relieved that our PM was okay, many voiced their displeasure that the leader of our government opted to go to a private hospital rather than a public one.
After all hasn't he on many occasions boasted of our nation's healthcare system? If our public healthcare system is good enough for the majority of Trinbagonians, shouldn't it be good enough for our prime minister?
Well in comes Dr Khan to defend the PM. A defense that I am sure added high blood pressure to Rowley's list of ailments.
No one asked Dr Khan for his opinion, but as we have come to learn, he is more than happy to share it.
His defense went along the line that the prime minister, like every citizen, has the right to choose where he or she will receive healthcare.
True, except the majority of T&T do not have the means to make that choice. It's a public hospital or death. So he essentially rubbed wealth in everyone's faces and proved the point that our public health system is not on par with that of private hospitals and clinics.
Then, I imagine he said this making the squeezed-up face of a bitchy teenage girl when bad talking a friend, he proclaimed people that are simply "jealous."
Dude, people aren't jealous, they feel angry, they feel betrayed, and they feel let down.
Our ministers, no matter what administration, have somehow managed to ignore all the blaring issues in our public healthcare system and continued to assure us that it is one of the best in the region.
Yet, when they get sick very rarely are they warded at Port-of-Spain General or San Fernando General Hospital.  They are either tucked into comfortable beds at private institutions or flown out to foreign hospitals.
It is the height of hypocrisy. It's like seeing KFC's Colonel Saunders yamming down on some Royal Castle after telling you his secret blend of herbs and spices are the best.
I've been to both public and private hospitals as a patient.
Naturally private is my first choice, because while you leave with a much lighter wallet, you don't have to wait three months for an ultra sound or two years for surgery.

Unfortunately our public healthcare has some issues, most of which are neither the doctors nor nurses fault. Rather they stem from a broken system where no one is held accountable or responsible for its short comings.
Here's the thing with private healthcare, those hospitals/clinics are owned by a group of investors and at the end of a financial year, those investors better see some profits or heads will roll.
Therefore every dollar spent in those facilities has to be accounted for, every issue that may affect their bottom line is resolved immediately and every step is taken to ensure people continue to choose them. Essentially they are facilities where everyone is accountable.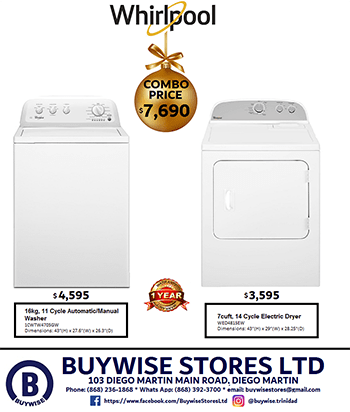 Imagine what our public hospitals and clinics would be like if there was accountability. Not just accountability from its staff, but accountability from the minister of health to his or her employers… the public.
Who is in charge of accountability and ensuring our public healthcare system is on par with private hospitals? Our government, the same government whose members have the "choice" to go private.
The most insulting and rage inducing part of all of this is that tax payers' money is used for our government officials to seek medical treatment in private hospitals or abroad. That's right!
The same people who cannot afford to have the "choice" are paying for the choice of our government officials to seek the best healthcare.
So no Dr Khan, people are not jealous, they are angry. They are angry that the healthcare system that is supposed to be good enough for them is not good enough for the people who are essentially in charge of it. They are angry because their tax dollars pay for government officials "choice," a "choice" they cannot afford to have.
I recommend next time you have an opinion run it by a few people first. Not the people in your friend circle, but random people on the street. You might get a tongue lashing or two, but at least you may learn why the people you once represented are not impressed.