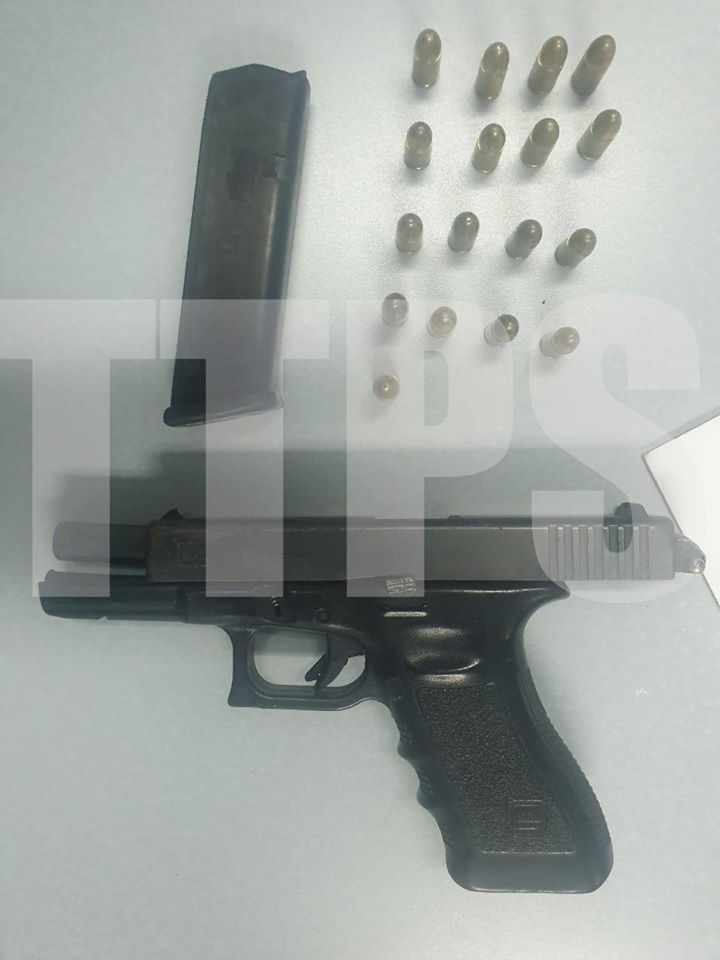 Gun and ammo seized. Photo: TTPS
Police Seize Gun with Automatic Firing Selector
March 3, 2020

2 minutes read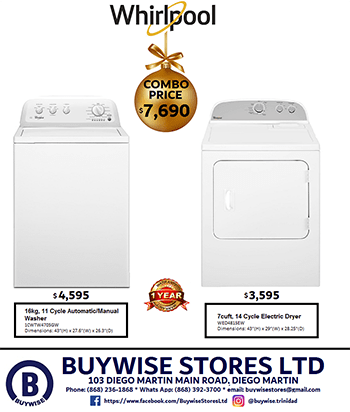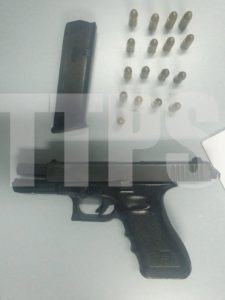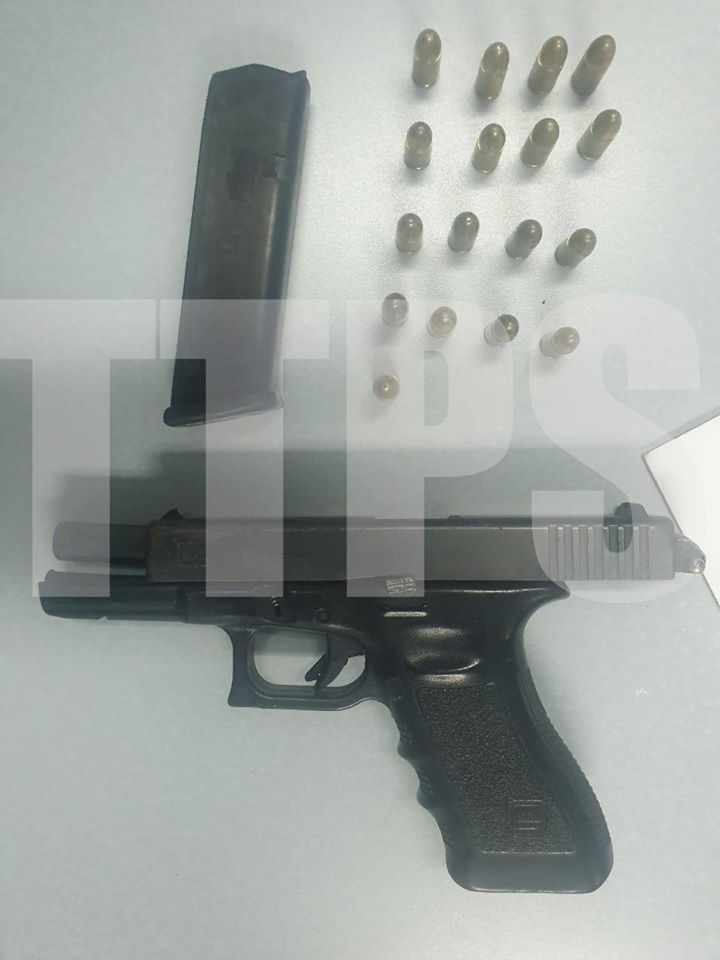 SEA LOTS – POLICE have arrested a 22-year-old Sea Lots man for the possession of a Glock pistol and ammunition.
Police said the gun had an automatic firing selector fitted with a magazine containing 17 rounds of 9mm ammunition
According to a release from the Trinidad and Tobago Police Service (TTPS), officers of the Inter Agency Task Force (IATF) Strike Team conducted a crime eradication exercise in the Beetham and Sea Lots area from 9 p.m. on Monday to 2 a.m. on Tuesday.
The exercise was supervised by Corporal Marajh of the IATF.
The party of officers searched several persons of interest, vehicles, empty lots, abandoned structures and drug blocks, the release stated.
Around 11.30 p.m., while at Production Avenue, Sea Lots the officers were proceeding through a track where PC Balbosa observed a man running towards them with a firearm in his hand.
PC Balbosa ordered the man to drop the firearm and he did.
The man of Production Avenue, Sea Lots, is expected to be charged by PC Balbosa for the offences of possession of firearm and possession of ammunition.