Natalee Legore
PNM Tells UNC Stop Attacking Female Media Members
January 9, 2021

3 minutes read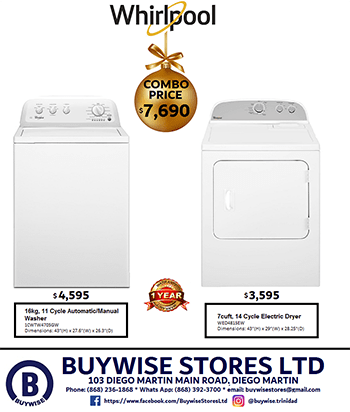 THE United National Congress (UNC) needs to stop attacking members of the media especially female members for doing their job.
The People's National Movement (PNM) in a press release on Friday stated that the party was disgusted by the continued actions of the Opposition party that although led by a female political leader had no regard for the women in this country.
The statement comes after CNC3 Morning Brew talk show host Natalee Legore compared the chaos seen in the US Capitol this week to what occurred in the last general election, saying the UNC attempted to cause actions in questioning the information from the Elections and Boundaries Commission (EBC) after the 2020 general elections.
UNC public relations officer Dr Kirk Meighoo called on Legore to apologise for what he termed were "offensive remarks."
PNM's Public Relations Officer, Laurel Lezama-Lee Sing had high praises for Legore  saying she was "one of the most thorough and straightforward female members of the media in this country."
Lezama-Lee Sing said since the UNC continued failure to get back into Government since 2010, the party cast aspersions on the independence and capabilities of the  EBC and then following its defeat at the polls, it was the UNC that demanded recounts, using delay tactics to frustrate the process, and to stall the installation of the duly elected government.
"It is therefore no surprise that when an independent female member of the media asks a simple question, the UNC reacts petulantly and seeks to dispense with her," Lee-sing said.
She said, "It is clear that the UNC assumes that it is unquestionable and that it ought to be able to bully and control members of the media and the parent media companies. It is further clear that the UNC, despite being led by a woman, is unable to stand up to the strength of a forthright and professional woman. This is the UNC true to form, with no genuine care for Trinidad and Tobago, willing to stir national strife and conflict, in its pathetic actions as sore losers, attacking institutions that are meant to be free, including independent institutions in the country and the free press, and treating women with scant disregard, and merely as dispensable, disposable and manipulatable."
And she said, "Ms Natalee Legore holds no brief for the People's National Movement, and vice-versa, but the PNM will not condone the unwarranted attacks on the nation's media and on its women."
See also: