PNM Targets Central Voters
August 18, 2019

3 minutes read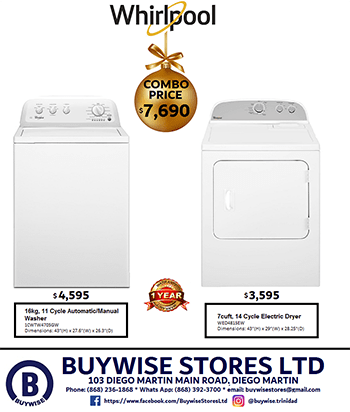 ENTERPRISE – POLITICAL Leader of the People's National Movement Dr Keith Rowley is asking the people of central Trinidad to give his party a chance.
He made the plea while speaking at the formal opening of the PNM's Regional Office in Central at Chrissie Ter­race and South­ern Main Road, Enterprise on Saturday.
Rowley said not only Chaguanas East currently held by the UNC's Fazil Karim was being targeted by the PNM but every single seat in Trinidad and Tobago
He said, "We are equally eager in Couva South, Couva North, Caroni Central, Caroni East and all constituencies in central TT. There will be a formidable PNM standard-bearer."
He called on all voters to give his party a chance.
Rowley said, "You have tried the rest, now try the best – the PNM."
He said, "Based on our fundamental principle, we are a national party for all the people of TT, cutting across race, colour, creed, class or location."
He said, "We of the PNM have come here to Central, not in a strange place as some might think, not in a place unknown to us because we have always maintained a presence in this part of the country.
"Some of the staunchest PNM supporters are in areas where it is difficult to be PNM and Central has those members.
"It is easier to be PNM in Diego Martin and Laventille, because there is a view those are PNM strongholds, but when you are PNM in Chaguanas East, when you are PNM in Chaguanas West and your are PNM in Couva South and areas where the PNM has not been your representative in the Parliament for a number of years, there are those who believe you don't belong.
"People who support our party in this area where it is difficult for the PNM to win, we are saying to you, you are not alone, and you are not forgotten. PNM chairman Colm Imbert said the building will serve as the central regional office as well as the campaign office for (Clarence) Rambharat.
"It is the first time the PNM has established a regional office of this stature in this part of TT. It proves that the PNM is a movement for all, cutting across all races, religion, classes. It also underscores the value it places on the people of the area."
Rambharat has been given the nod to contest the Chaguanas East seat in the next general elections for the PNM.