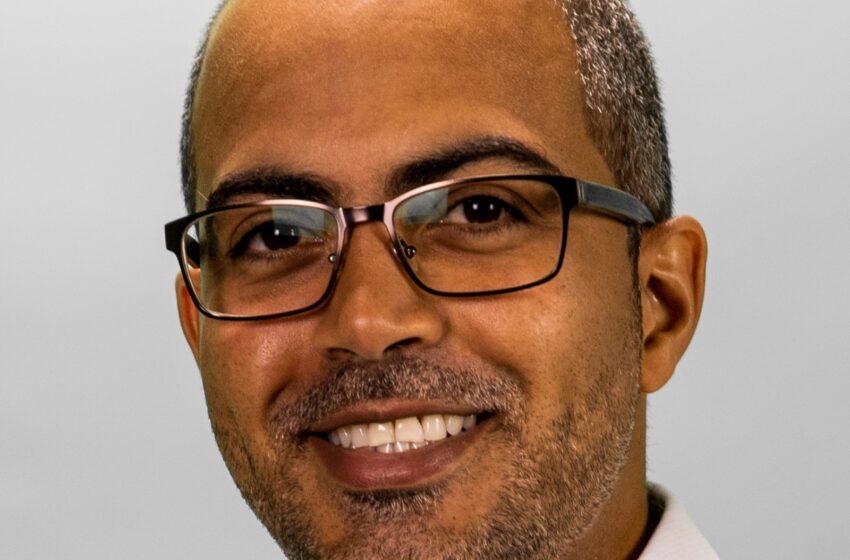 Simon Fortuné… chief executive officer of PESH Money Limited
PESH CEO: I'm a Nerd, Not a Politician
February 12, 2023

17 minutes read
By Sue-Ann Wayow
CHIEF Executive Officer and founder of new Fintech company PESH Money Ltd Simon Fortuné describes himself as a nerd and someone who has no political ties.
"I am not involved in politics. I am a nerd. That is me. I just like to build applications and software and consult people on it. That is what I do. I don't have any connection to any politician, that is just not my world," he said.
Fortuné, in a virtual interview last week with AZP News, said he was surprised that there was even the suggestion of him having political affiliation that enabled his company to get a Central Bank provisional registration approval to operate as a Fintech company.
None of the company's other four directors was politically affiliated, he said. Apart from Simon Fortuné , the other directors are: Chief Financial Officer Ryan Fortuné, Gretchin Enninga, Keenan Charles and  Company Secretary David Fortuné.
He spoke about the pain of getting the approval which was years of hard work and investment and also said he was not aware of any other company that would have gone through the application process.
Although the company's, name, logo and website were incorporated in 2017, there was no legal framework in which to operate until 2020 and essentially PESH would have been breaking the law if attempts were made to operate before getting Central Bank's approval this year.
The stringent application process took over two-and-a-half years of meetings, applying, and re-applying with Central Bank scrutinising all of the user agreements, privacy policies and "fit and proper" documentation from all of the company's directors, he said.
Fortuné said, "They (Central Bank) looked at every policy that we have. They look at the infrastructure, they make sure that the users' information is secure, private, that the system has appropriate backups and redundancies, that it has sufficient up time."
One of the questions being asked by the public is why allow a new company to operate and manage other people's finances.
Fortuné said, "It is an interesting concern but it is the Central's Bank job to regulate. That's the Government's job and then it's for the private market to innovate and bring new solutions."
He said, "I come from more than a decade of software development and consulting and so on and with that vision and that experience, that is what I brought to the market and that is what we will be bringing to the market with PESH."
Originally from St Augustine and now residing in Minnesota, USA, Fortuné began his learning process at the St Joseph Boys RC Primary School, then continuing at St Mary's College in Port-of-Spain.
Afterwards, he ventured on to the US where he completed his first degree in Management and Accounting and followed up with a Masters in Business Administration.
He said the Central Bank's IT review was also very stringent. "They wanted to make sure that people's finances are safe," Fortuné said.
Multiple demos of the application and how it works also needed to be provided he said.
According to the e-money policy, the Fintech company needs to have a minimum capital of TT $500,000.
Fortuné said, "The company is completely out of my sweat and investment. We don't have any outside investors. This is me working my tail off for years and having a vision. These are systems many countries use on a daily basis. Trinidad needs to have this as well."
By law, all Fintech companies must also have a separate custodial account that must be apart from operating expenses and from investments used to run the business.
"In the case that the business fails, users' deposits are secured separately and very important, that custodial account must be in Trinidad and Tobago. You cannot have your custodial account in Barbados, or Jamaica or the US. It must be in Trinidad so that the users' money is protected at all times. And the Fintech cannot use their customers, their funds to run the business at any point," Fortuné said.
He also said that account must be at a local bank.
Difference between banks and Fintech 
E-money was simply just another way to manage money like how cash, cards, cheques and online banking are used, according to Fortuné.
The idea of e-money was not new as ordinary people use forms of e-money daily using an example of someone topping up their cellular phone with credit.
"That transaction of topping up, that is a form of e-money. Trinidad and Tobago for decades have been using e-money. It's just this is a new way," he said.
Fintechs are not banks and therefore cannot issue money whether in loans or deposits. It is also not a savings account as no interest will be given for money kept in an e-money account.
While online bank transfers worked well and were dependable, it can work only if the recipients' bank account information was shared with the sender, Fortuné said.
With e-money, the recipient does not have to disclose that information to others, therefore making the e-money application more private he said.
The only charges for using the e-money app were for withdrawals and deposits to one's bank account which can be done as often as the user desires. Top-ups are also done electronically so as to be environmentally friendly, he said.
Fortuné explained, "There is a very important reason why we wanted to make that fee as low as possible. At the launch of the service, the fee will be $5. We wanted to have that fee there so that it is accessible to people of various income levels. That is less than the price of a doubles right now."
There is no registration or deactivation fee. Persons could have from zero dollars to a maximum of  $20,000 in their PESH e-money accounts.
All transactions must be done in local currency and cannot be conducted outside of Trinidad and Tobago.
At launch, PESH is only offering person-to-person transaction as a solution has not yet been developed for businesses. Transfers could only be done between two PESH account holders.
All persons registering will go through a verification process and will have to link their bank account to the app.
"We don't directly integrate to your bank account. We don't know how much money you have in your personal bank account. Pesh at no point has visibility to look at your account to see what you have in it. That is very important for people to understand," Fortuné said.
In terms of safety, like banking accounts, users can have a better record of how money is spent and also conduct larger payments without carrying a lot of cash.
Persons also do not need to physically be in a place to transfer money.
Even if they lose their phones, the money was still safe Fortuné said.
Users' information is also encrypted with multifactor authentication security settings including a pin that persons can set.
For protection from scammers, he said that is also built in into the app and users can turn down money request from those they do not know.
Difference with cryptocurrency 
He stressed that PESH was not a cryptocurrency company.
Fortuné said, "E-money is regulated by Central Banks, not just in Trinidad and Tobago. Any country that allows e-money services for their citizens, those are regulated by their Central banks. E-money, if you add $50 credit, when you decide to withdraw, it is the same $50, it doesn't change. 
"Cryptocurrency is unregulated and is purchased through an online exchange and the value, it's like buying a stock. If you buy $50 in cryptocurrency right now, the value of that changes every second based on that exchange, so there is no way of telling how much or how little that $50 would be.  They are fundamentally two different things.
He also advised persons to understand what they are going to use before doing so.
In August 2020, the E-Money Issuer Order (2020) became law. This provided the legal framework for private companies to issue electronic money in T&T, not only for digital wallets, but in place of other physical currency such as physical gift cards or coupons. 
The PESH money app will be launched soon but at the moment, the company is still ironing out regulatory matters and would be launched after the March 1, 2023 date stated by the Central Bank.
AZP News was showed a demo of how the app worked during the interview.
Since last week, PESH has been updating its website and social media platforms with more information based on public feedback.
Fortuné said many have expressed excitement but he also expects that not everyone will jump on board.
See related stories below: