MovieTowne Guyana
MovieTowne Guyana Helps in Mass Vaccination Drive
By Sue-Ann Wayow
MOVIETOWNE in Guyana has been recruited by the Guyanese Ministry of Health to assist with its mass vaccination programme.
This weekend, a planned Drive-Thru Covid-19 vaccination will done at Movietowne's parking lot at Georgetown on Saturday and Sunday from 9am to 3pm.
And as an incentive to encourage persons to get vaccinated, the movie theatre is giving away 50 movie tickets on the two days for the first 50 fully vaccinated persons which will become valid when cinemas re-open.
MovieTowne's owner Derek Chin is hoping that Trinidad and Tobago can adopt similar measures.
He told AZPNews.com that a video was being shared of the Ministry's drive-thru initiative in another part of the country and one of his administrative personnel Rochelle Parasram negotiated with the ministry to have the partnership.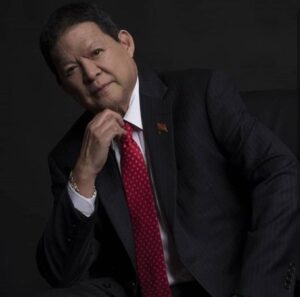 He said the ministry agreed and if the event was a success may have another one at the venue at no payment to Movietowne.
Chin said, "We are willing to help as much as we can. The faster the country gets vaccinated, the faster the economy can get back on its feet. The private sector can be more efficient and get things done at a faster rate  than the public sector."
He is also suggesting that in Trinidad and Tobago, because of expertise, pharmacies such as Superpharm, Starlite and Kappa Drugs could be utilised in a vaccination drive.
The cineplex owner  said that at present, there were many administrative staff who were not employed due to closure of business and these could be hired with a stipend paid to assist at the mass vaccination sites.
And he recommended that Government  use stadiums and other large facilities that are not presently in use due to Covid-19 restrictions.
Chin told AZPNews.com that in Guyana, the Ministry of Health supplied their personnel  but if any other assistance was needed, MovieTowne's staff would be happy to assist.
He added that since the cineplexes closure in Guyana and T&T, many persons sought employment elsewhere and when cinemas re-open, there will be  a whole new recruitment process.
Chin said, "Time is of the essence. August is too late to have everyone vaccinated. The economy needs to get started back. Despite all the measures, despite the State of Emergency (SoE) we are still seeing Covid cases rising."
"This is not about personal gain. This is for the country's sake. The government needs to be more proactive in its approach to the private sector. They need to come up with a plan which they can do in a matter of days and  meet with the various chambers or businesses and let's take it from there," he added.