McDonald Being Investigated for Alleged Corruption
August 9, 2019

3 minutes read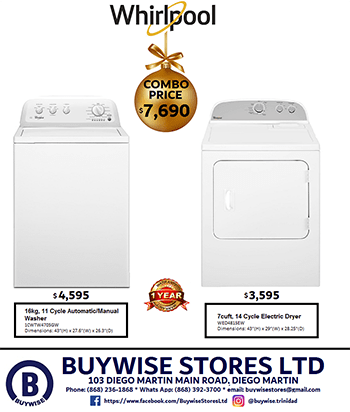 GOVERNMENT Minister Marlene McDonald is being question about alleged corruption.
This was confirmed in a statement on Thursday by the Trinidad and Tobago Police Service (TTPS).
It stated: " Police officers investigating alleged corruption offences have arrested and taken into custody, Government Minister Marlene McDonald and her husband for questioning. They detained earlier today, Thursday 8th August 2019. Enquiries are ongoing at this time and more information will be provided when it becomes available."
McDonald and her husband Michael Carew were arrested at their Valley View, Maracas, St Joseph, home during the early hours of Thursday.
And by mid-afternoon, the Peoples National Movement government acknowledged a police investigation involving McDonald who is the Minister of Public Administration.
In a statement, newly-appointed Communications Minister Donna Cox said: "The Government of the Republic of Trinidad and Tobago wishes to confirm that a search warrant was executed at the home of Minister of Public Administration the Honourable Marlene McDonald this morning (8 August 2019).
"However, this is an ongoing police investigation and further information will be provided as it is made available by the Trinidad and Tobago Police Service."
McDonald is the Member of Parliament for Port-of-Spain South that includes crime hotspots areas such as Laventille, Sea Lots and Beetham.
McDonald and her husband were detained after police sought advice from Director of Public Prosecutions Roger Gaspard, police sources stated.
Last night McDonald was being questioned at the St Joseph Police Station having been taken initially to the Fraud Squad office in Port-of-Spain. She is being represented by Senior Counsel Pamela Elder who told media outside the police satiation that McDonald was tired after being in custody since 5 a.m.
Visitors to the station last night were Laventille East MP Adrian Leonce, Arima Mayor Lisa Morris Julian and Deputy Mayor of Port-of-Spain Hillan Morean who brought food for McDonald.
Police sources said yesterday that the arrest stemmed from an investigation that has been ongoing for the past six years. It has to do with the siphoning of $1 million from a Government ministry to at least two organisations.
Mc Donald's was first sacked as Minister of Housing and Urban Development in March 2016 following an Integrity Commission investigation into her role in State payments to the Calabar Foundation, which was headed by Carew.
She was reappointment as Minister of Public Utilities on June 30, 2017 and had her position revoked on July 2, 2017 by Prime Minister Dr Keith Rowley.
She was fired after a meeting with Rowley concerning the presence of community leader Cedric "Burkie" Burke who had accompanied contractor Kenroy Dopwell to her swearing in as a minister at President's House in St Ann's.
Burke is known to the police and has been arrested on numerous occasions including on Monday and subsequently released.
McDonald was reappointed to the Cabinet on March 1, 2018 as Minister of Public Administration.