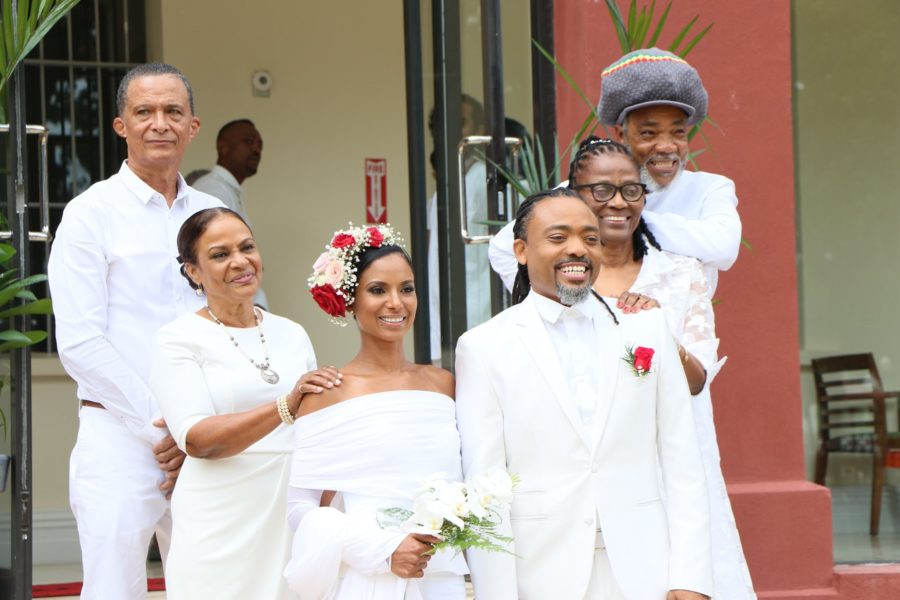 The wedding party. Photo courtesy Office of the Parliament of Trinidad and Tobago
Machel Montano Gets Married at the Red House
February 14, 2020
127

2 minutes read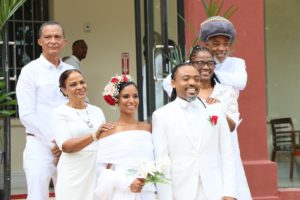 THE first wedding ceremony at the refurbished Red House is that of soca star Machel Montano to his long-time girlfriend Renee Butcher on Friday – Valentine's Day.
The Red House in Port-of-Spain was abuzz with activity as word spread that Montano, 45, dressed in white as well as his bride-to-be were at the Red House to get married.
The bride and groom were accompanied by their parents when they arrived around 11.20 a.m.
Attorney General Faris Al-Rawi was also at the Red House and he greeted Monatno and held a white umbrella over him.
The ceremony officiated over by Pastor Clive Dottin.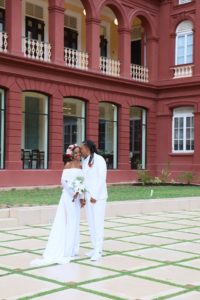 Relatives and friends were dressed in white as was Al-Rawi and Registrar General Karen Bridgewater.
Media were not allowed on the compound as Red House staff lined the balcony above to record the event with their cameras.
The Machel Monday next week is said to be Montano's last and is entitled The Wedding.