Inspector Charged with Misbehavior in Public Office
October 15, 2020
0

2 minutes read
A POLICE inspector has been charged with misbehavior in public office.
Inspector Voster Yearwood was arrested and charged on Wednesday by officers of the Court and Process Branch, based on advice given by the Director of Public Prosecutions Roger Gaspard SC.
Yearwood who was last attached to the SRP Adjutant Office, was charged with two offences, perverting the course of public justice and misbehaviour in public office.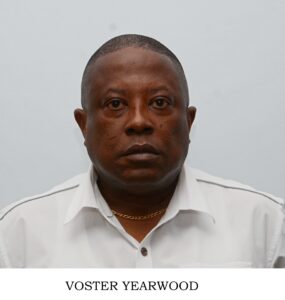 He appeared before a Justice of the Peace in Port-of-Spain on Thursday and was granted $50,000 bail on each of the charges. The case was adjourned to October 20.
Police reported that Yearwood's arrest arose out of an incident where three non-nationals Joelmis Riqwack Mesa, Jose Maria Gonzalez and Gullermina Pena Perez, were arrested on June 5, 2017 after they were observed to be acting suspiciously when the police vehicle approached them along Southern Main Road, Marabella.
The three foreigners were conveyed to the Marabella Police Station to verify their immigration status, where it was discovered that two of the suspects were residing in Trinidad legally, while the third did not produce any passport or travel document.
It is alleged that around 12.04 am on June 6, Yearwood arrived at the Marabella Police Station, identified himself as a police inspector to the officers on duty, and allegedly indicated that three suspects who were detained at the said station were his friends and he could vouch for their legality in Trinidad and Tobago.
However, Yearwood was informed that no passport or travel documents were provided for Joelmis Riqwack Mesa.
It was alleged that the inspector then instructed a female officer to release the three non-nationals into his care.
He was informed again that no passport or travel documents were produced for one of the foreigners. Around 12.15 am on that said day, Yearwood allegedly left the station with the non-nationals in his private motor vehicle.
Investigations were conducted which led to Yearwood being charged by Acting Senior Supt Nazrudeen Pragg, head of the Court and Process Branch.