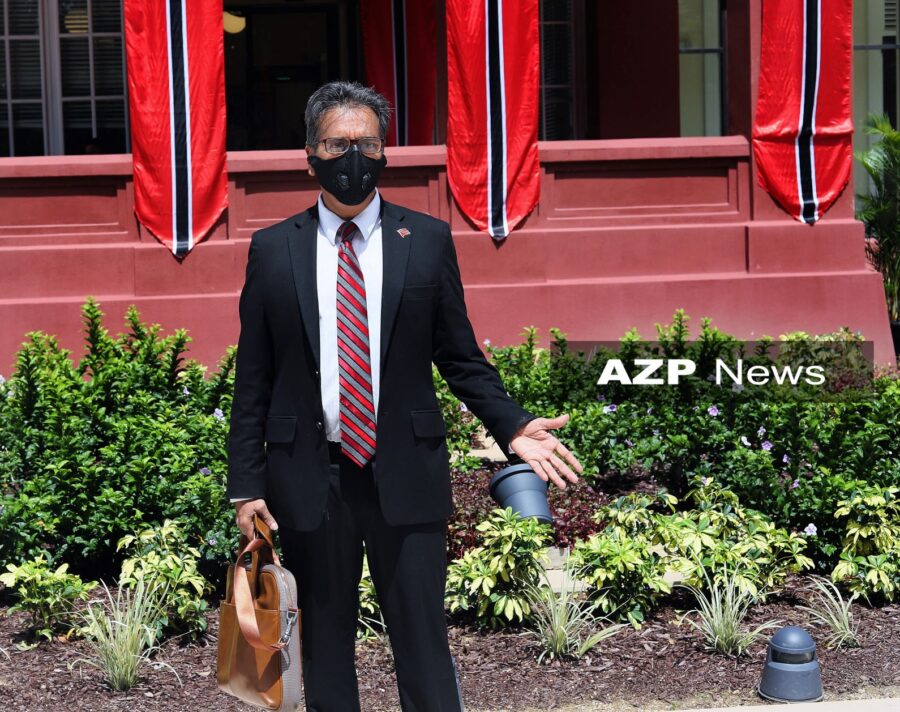 Independent Senator Dr Varma Deyalsingh. Azlan Mohammed/AZPNews
Independent Senator: Fine People For Not Social Distancing
April 6, 2021
197

2 minutes read
By Sue-Ann Wayow
AS the nation hopes for a speedy recovery from Covid-19 for Prime Minister Dr Keith Rowley, there is a renewed call for strict adherence to protocols.
Independent Senator Dr Varma Deyalsingh in a statement on Tuesday said he had urged the prime minister and other health officials to be more cautious especially during the numerous press conferences.

He said, "In Senate on debating wearing of masks ,which I had previously asked to be mandatory, I had urged the Minister of Health to observe better protocols in the press conferences when I saw the Prime Minister  and Minister  of Health and Chief Medical Officer  sitting very close at the table.
"I warned that the age and previous health concerns of our Prime Minister would put him in a precarious position and better precautions should be maintained. Both the British Prime Minister and then president of the United States were Covid positive and did not succumb to this infection."
Dr Deyalsingh had also suggested a fine for those breaching social distancing as persons still encroach personal space especially in queues.