Guardian Holdings Declares $254M in After-Tax Profits
August 13, 2019

3 minutes read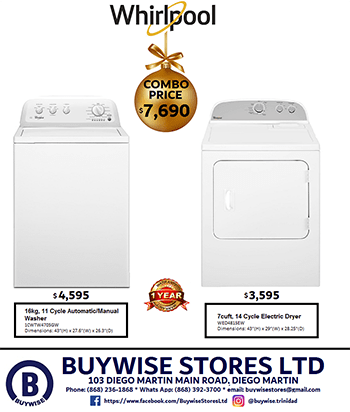 GUARDIAN Holdings Ltd (GHL) has declared $253.6 million in after-tax profits for the six months ending June 2019.
This was revealed in GHL's first financial report since its change of majority ownership.
Newly-appointed Chairman Patrick Hylton recognised not only the financial performance of the group but the input by the previous chairman "Arthur Lok Jack, for his invaluable contribution to the growth of this Group during his 15 years tenure."
On May 13, 2019, the National Commercial Bank Financial Group (NCBFG), through NCB Global Holdings, completed the acquisition of an additional 74,230,750 shares in GHL moving its beneficial ownership from approximately 30% to approximately 62%.
Hylton said he expected an exciting future as the companies "leverage their combined scale, expertise and market access to create significant shareholder value at an accelerated pace."
GHL, for the first half of 2019, produced a Profit attributable to equity shareholders of $247 million. This represented a 15% increase over the corresponding period last year of $215 million.
Hylton said, "The principal contributing factor to these results was the performance of our investment portfolio which generated income of $656 million, a 46% increase over the corresponding period last year of $450 million."
He said, "This was driven primarily by a movement of $210 million on net fair value gains arising from the appreciation of the US and Jamaican stock markets."
Hylton said that net fair value gains moved from a loss of $52 million as at June 2018 to a gain of 158 million.
He reminded shareholders of the "inherent volatility of equity markets" and that the appreciation in values registered in recent months cannot reasonably be predicted to recur.
Hylton said, "Investing in equities is critical to backing a long-term insurance portfolio, nonetheless we have judiciously sold down a small amount of our position in this asset class in order to moderate future volatility."
Hylton said the net income from insurance underwriting activities fell to $266 million from the $390 million reported in the corresponding period last year.
He said the decrease of 32% largely occurred last year within the Life, Health, and Pension business segment in T&T.
Operating expenses of GHL increased to $530 million from $494 million as the group continues to "focus on internal organizational restructuring and investment in technology/ digitization."