Feature: Errol Fabien Walks to Freedom
October 2, 2019

17 minutes read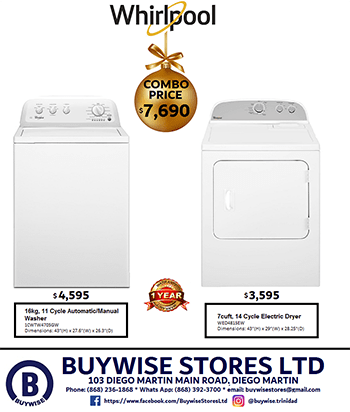 By PRIOR BEHARRY
ST JOSEPH – HE has been walking for his freedom for more than three decades.
It is a freedom from drug addiction.
It is freedom for a better life and it is a freedom that has allowed him new beginnings.
Errol Fabien is a comedian, actor, television and radio presenter, a brand ambassador and he has many more caps, but one aspect of his life which always remained uncapped and open is that he is a recovering drug addict.
He speaks about it openly and emotionally, so much so that tears flow as he remembers the days when his drug use almost destroyed him and those close to him.
However, Fabien, 58, sees speaking about his trials and tribulations as positive.
"All my life since I small, I don't want to be nowhere, where I not wanted.
"So I don't want you find out after the fact that I'm a recovering addict to get vex and how I lie and to throw me out of nowhere," Fabien said as he sat down with AZPNews for an interview at his St Joseph home.
He said, "Yeah, it go be worst for them to find out after I do two ads then they say I betray them.
"We could be friends and I not working for, rather than you find out something and you feel I try to betray you or you feel threatened or you feel I go thief your camera, I go thief something you know, because they say once an addict always an addict.
"And for me (speaking about it) is a positive thing."
Fabien has been drug free since February 29, 1988. Since that was a leap year, he celebrates his freedom from addiction on March 1, each year, with commemorative "freedom walks" on his 20th and 30th anniversaries.
Early Life
His walk starts in Gonzales Village in Guapo in south Trinidad where he was born, the sixth of nine children. His other siblings all alive today are Patricia, Jennifer, Eleanor, Donna, Andrew Jr., Marina, Simon and Nigel.
"I assure you before she died
she really made sure
that all nine of us were
in as good a
situation as
we could have hoped
to be in life." – Fabien on his mother
His father Andrew Esmond Fabien was the vice principal of the Guapo Government Primary School where Fabien and all his siblings attended.
His mother Gloria del Carmen Hernandez was "a domestic engineer way ahead of her time."
Fabien said she passed away when he was 14, but "I assure you before she died she really made sure that all nine of us were in as good a situation as we could have hoped to be in life."
In standard four, Fabien went to San Fernando Boys' Roman Catholic Primary School from where he passed for Naparima College.
He said he was surprised to pass for the prestigious secondary school.
"Yes, I write Common Entrance (now Secondary Entrance Assessment) but I didn't write it. It was a shock because I didn't know most of the work. I did eenie meenie miney mo, shade and thing. I don't know how I ended up in Naps," he said in his trademark jocular manner.
Fabien enjoyed his time in Naps but left in 1977 without attaining any subjects at what was then General Certificate of Education (GCE) Ordinary Levels.
By this time he was going through a difficult time as his mother had died when he was in form four and he was smoking marijuana.
Fabien was first introduced to marijuana after he caught one of his brothers. In order for Fabien not to tell, his brother gave him marijuana.
By now he was going down "a wrong road, a wrong path."
By this time he had moved to Belmont with his sisters Pat, Jenny and Ellie, while Donna was around sometimes. His siblings were doing well, finishing university and finding suitable employment.
But Fabien was "going downhill and peddling fast, so they (siblings) tell me I have to work and have to pay a rent of $50 a month. I had to pay to stay."
So from 1978 to 1979 he and a friend named Stewart, who was a leather craftsman began making and selling shoes. They also sold clothes Fabien got from a brother-in-law-to-be who travelled to London and brought back items for them to sell.
His eldest sister used to model with upcoming designer Claudia Pegus.
Fabien said, "I used to shop there (in Pegus' store)…when I had a hot date and thing."
He said, "She used to have nice clothes and so we ended up taking clothes on consignment from her to sell downtown Port-of-Spain on Queen Street, between Henry and Frederick Streets."
Fabien was living it up now. And then one day Stewart disappeared with all the clothes, shoes and items. Pegus had no choice to report the matter to the police and this was Fabien's first brush with the law. "I had to pay," he said.
So for six months he worked as the night clerk at the Chaquacabana hotel in Chaguaramas and paid off his debt.
"I use to lime on the block
in Belmont.
They use to smoke
a lot of drugs there, marijuana mostly."
Using drugs
He was now using drugs and alcohol and in 1982 he got introduced to cocaine.
Fabien said, "I use to lime on the block in Belmont. They use to smoke a lot of drugs there, marijuana mostly.
"But when the cocaine thing come out them fellas start snorting cocaine and making rocks.
"We use to have to make we own rocks, we didn't sell rocks, we sell cocaine in straws, we used to buy the powder, take the powder and throw it in water with baking soda in a test tube and hold it over a Bunsen burner, swing it around.
"The base chemical will froth up and you start hearing tickilick tickilick and a little rock will form inside. We take the rock and that's where we use to free base it."
He added, "Using the rock cocaine, when you smoking the rock, you call that free base."
And what about sniffing cocaine?
"The powder we used to sniff but the rock you heat in a piece of mesh in the mouth of a bottle. You know them little brandy bottle?
"So you knock out the dimple in the bottom to make a hole and you put mesh in the mouth of the bottle, heat it and you rest the rock on it and it will stick on and you hold this end of the bottle in your mouth and then put fire on the rock and pull all the fumes," Fabien explained.
But he never liked that, he used black joint.
He said, "I use to crush the crack in marijuana and make what you call a black joint and that is what I use to smoke.
"The rock, the crack cocaine. Crush and mix it in marijuana and roll a joint then you heat the joint but because the crack had oil in it the joint use to get black and you call it black joint."
And the high he got from this?
"Boy huh. It very hard to describe that high you know but it was something I enjoyed a lot when I just start doing it and then I stop enjoying it after a while," he said with tears starting to well up in his eyes.
"I lose plenty, plenty doing drugs.
I lose the job with Banyan,
I just abandon the job
because I thought
they didn't know what was going on."
By 1985, Fabien was married, had left street selling and got his first taste of television working as a production assistant with Banyan on Warner Street in Newtown.
He was living on Saddle Road in Febeau Village now and met his wife while he was heavily drugging. They had two daughters less than one year apart.
But he was over the edge already going AWOL on his job. He knew though that he was on the wrong path that he refused to go home at times, not wanting his family to see him in that state.
Fabien said, "I lose plenty, plenty doing drugs. I lose the job with Banyan, I just abandon the job because I thought they didn't know what was going on.
"I put my children in harm's way, my daughter and them. I start staying away from them and I end up like a house vagrant on the street because I could have gone home. I didn't get put out."
Rehabilitation
Being family sometimes meant taking tough decisions. His father along with some of his siblings had had enough and they made an intervention and decided to send him to the Drug Rehabilitation Centre at Mount St Benedict.
Before he left he had told his three-year-old daughter that "daddy was sick in his head" and that he needed treatment.
Fabien described the three months he spent at the centre as "horrendous." But the people there saw something in him, "something I couldn't see and even though I ended up doing things to get thrown out, they never throw me out. They keep talking to me and telling me I could do it and to stick with it," Fabien said.
He credits the House Mother Eleanor Ghany, counsellors – Robert Ward and Marcus Bernard, therapists Shanta Maharaj and Joanne Ferreira along with the security guard Antonio Rodriquez and the administrator of the centre Rudo Mundundo Ashton for helping him make the change.
Of the 12 people in his group seven of them graduated on May 25, 1988. And when he came out his daughter asked him if his head was better.
Fabien said, "That was the moment for the first time in my life I wanted to stay off it (drugs) because I tell her I wanted to make my life better."
As fate would have it, after Fabien came out of rehab Christopher Laird, the owner of Banyan, offered him to be a presenter on his weekly show Gayelle.
The three hosts – Niala Maharaj, Tony Hall and Errol Sitahal – were all going away.
He said, "They didn't know me drugging, they know I abandon the work and they hear I in rehab and wanted to know what happen.
"I tell them and Christopher (Laird) say they want me to present and I tell them I really can't make because when I leave the centre I got to go 90 meetings in 90 days. That's narcotics anonymous meeting, so I wanted to do it.
"Well I wanted to stay clean, but I wanted the job, so he (Laird) say you could do the two – just come in for a couple days go in front the camera and present that it is.
"I wanted to help my children, I wanted them to say 'that is my daddy.'"
But addiction is a difficult condition to totally eradicate and the popularity on Gayelle came with its own problems.
"I end up on TV and looking nice and popular, my disease act up again. I didn't go back to drugs but I started womanising and that is how I lose my wife," he said with tears flowing.
Unable to tolerate Fabien anymore, his wife packed up and went to New York. He was now the single parent of five children – four daughters and a son outside of wedlock.
He lived for a while in Santa Monica and they bought a house where he still lives in St Joseph.
There he took care of his eventual eight children who are all now adults.
Helping Others, Marriage
Fabien lives with the belief that he is an addict and seeks freedom sometimes by helping others.
He said, "I don't take myself so seriously but I help people when I can.
"If a family calls me and they have somebody with a drug problem, I will go and do the intervention, I'll point them in a direction, I'll give them my number to call me and talk to me and true some people does find freedom.
"Some people haven't but you know a lot of people reach out to me. I couldn't do it on my own but nobody did it for me…"
"We did not give up
and she prayed about it
and I seek and
she prayed about it and
I seek her and
she prayed and
she prayed and I seek and I seek."
– Fabien on finding his new wife
Now in a better place, Fabien makes his money in standup comedy mainly outside Trinidad and Tobago.
He is also a brand ambassador, does video production, documentaries and writing to supplement his income.
And on May 15, this year, Fabien tied the knot with Jilean in a private ceremony in Antigua.
He had met her while she was marketing her T-shirt brand God Powered, but Jilean was of the firm view that they could not be married since he was a divorcee.
She has strong spiritual beliefs, Fabien said.
He said, "We did not give up and she prayed about it and I seek and she prayed about it and I seek her and she prayed and she prayed and I seek and I seek.
"Anyway in February this year she told me through her praying it was ok for her to be with me and I proposed to her in short order…"
Fabien being the traditionalist, wrote a letter to Jilean's father asking for his daughter's hand in marriage.
Errol Fabien and his wife Jilean
Walking to Freedom, Politics
His first walk to freedom from Icacos to Port-of-Spain to celebrate 20 years of being drug free was spontaneous and part of the recovery process to take things one day at a time. But in burgeoned into something bigger and ten years later he would take that walk throughout the Caribbean.
Fabien's walk takes him to seek for a third time the herculean task of winning a seat in the Parliament of Trinidad and Tobago.
He will throw his hat in the ring again to contest in the next general elections for the St Joseph seat.
It may be considered foolish and laughable by some but Fabien blames the two main political parties, the PNM and the UNC for the state of Trinidad and Tobago today.
He wants to make a difference.
Fabien said, "They have not used our resources to develop the people and the nation in a progressive way.
"We do not have an appropriate education system. There is a lots of bad spending of money. We have a Ministry of Works but we have a UDECOTT, we have a RHA, we have Works, we have VMCOTT, we have these people who does buy drugs for the hospital. NIPDEC all kind of companies being formed and that is like double spending money.
"Waste of money. Our laws are not appropriate for our time and the time we going into.
"Our education not appropriate for our children, our laws, the laws of the land everything seem punitive. You know this is just too much mismanagement."
Apart from politics, his immediate plans is to relaunch Gayelle in HD.
And while Fabien deals with his addiction, waits to run for general elections, relaunches Gayelle in HD, continues his stand-up routines, acts as a brand ambassador, he said, "Once I am at the helm of this, my God is at the helm of this."
He continues to walk to freedom.
(Email Prior Beharry at priorb@gmail.com)