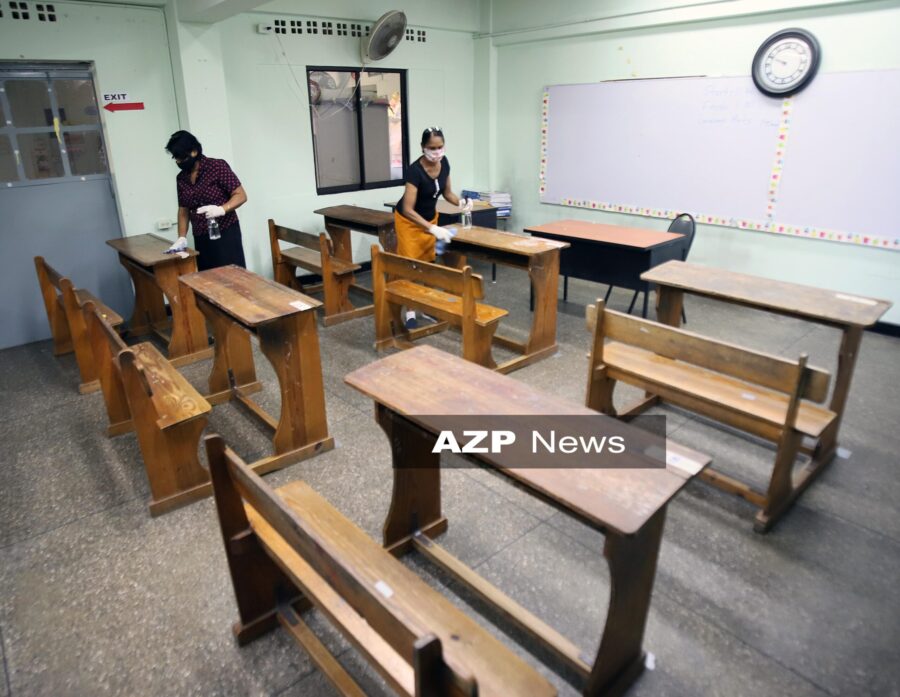 File photo: Custodians of the Felicity Hindu Primary School Nimala Roodal, right, and Oma Mootilal sanitise classrooms before the 2020 SEA examinations. AZPNews/Azlan Mohammed
Dr Hinds: Schools Can't Be Compared to Safe Zones
October 25, 2021
364

2 minutes read
By Chantalé Fletcher
IT'S not fair to compare schools with safe zones.
This according to epidemiologist Dr Avery Hinds at the Virtual media conference of the Ministry of Health on Monday to update the country on the Covid-19 fight.
He was responding to a question from AZPNews.com about concerns from parents of allowing their vaccinated children with non-vaccinated in schools as forms four to six returned to school on Monday.
Dr Hinds said, "Safe zones are places that have been established for recreational actives among full vaccinated individuals. These activities economically viable and valuable, it isn't considered absolutely essential and therefore you can make stipulations around individuals being full vaccinated to participate in the activities to have additional movements with reduced risks."
He added, "The school setting is not that recreational or non-essential setting can't be compared with a safe zone in the same manner. We hope that people understand the difference between what applies to the safe zone concept and to essential activities beyond recreational activities."

Dr Hinds reiterated the importance of vaccination and how it reduces the risks both of contracting illness and getting more severely if Covid-19 was contracted.