Crime Round-Up: Venezuelan Woman Held at Sea with Marijuana
August 27, 2020
2

4 minutes read
A VENEZUELAN woman has been held at sea with marijuana in her possession following a high speed chase by the Trinidad and Tobago Coast Guard (TTCG) on Wednesday.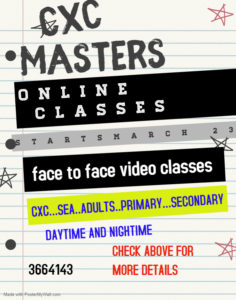 Police reported that 4.50 am on Wednesday, officers of the Trinidad and Tobago Coast Guard (TTCG) were on patrol at sea when they detected an unregistered vessel off Chacachacare on the northwest coast of Trinidad.
The officers reportedly saw a number of individuals on board and a high-speed chase ensued.
The TTCG brought the vessel to a halt in the vicinity of the salt pond and a search was conducted.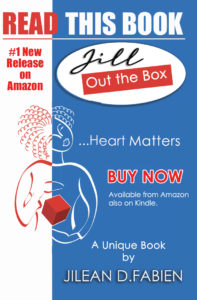 Five packets of marijuana, with an estimated street value of TT$29,300, were allegedly found in a red crocus bag.
A party of officers of the Carenage Police Station responded and together with the TTCG, a hunt began for the other suspects, however it proved futile.
The vessel was subsequently towed to Staubles Bay, Chaguaramas, and  two occupants were taken into police custody pending further investigations.
WPC Thomas-Bentham of the Carenage Police Station is leading enquiries.
Student Held for Drugs, Ammo
Also on Wednesday, a 20-year-old student from Princes Town was arrested after a quantity of drugs and ammunition was allegedly found in the vehicle he was driving.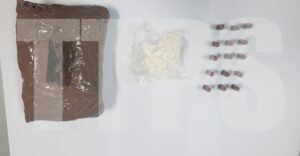 An anti-crime exercise took place in the Central Division and resulted in the interception of a white Mitsubishi Lancer along the southbound lane of the Solomon Hochoy Highway in the vicinity of Courts.
During the search of the vehicle, a black plastic bag was allegedly found containing: a clear plastic packet containing 54 grams of a cream rock-like substance resembling that of cocaine,a brown plastic packet containing 484 grams of dried plant-like material resembling that of marijuana/cannabis and one small black plastic bag containing 15 rounds of 9mm ammunition.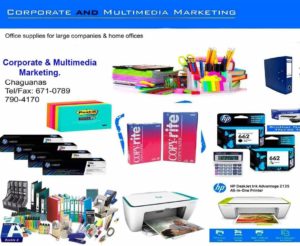 The exercise was  included officers of the Couva Criminal Investigations Department (CID) and the Central Division Task Force (CDTF) Area South.
PC Marcus is continuing enquiries.
500 Marijuana Trees Destroyed
And on Tuesday, 500 fully grown marijuana trees and 300 marijuana seedlings were found and destroyed during  an anti-crime exercise conducted in Quarry Village, Siparia.
During the exercise, officers searched a lonely trail off the Quarry Road where they discovered an abandoned house approximately 500 feet off the roadway situated between two marijuana fields. The marijuana trees were then uprooted and conveyed to the Siparia CID office to be destroyed.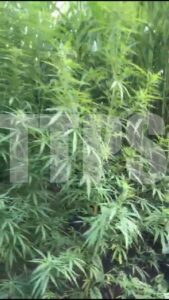 The exercise was coordinated by Snr Supt John, Supt Ramesar, Asp Ramdeen, Insp Simon and supervised by Sgt Ramsaran, Cpl Prince and included members of the Siparia CID and South Western Division Task Force.