Commentary: Who Contracted Covid-19 From the PM?
April 8, 2021
490

5 minutes read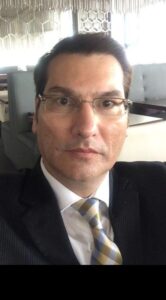 IN the wake of Prime Minister Dr Keith Rowley testing positive for Covid-19 and all the information, or lack of thereof, surrounding his quarantine and contact tracing, it's difficult to decipher truth from propaganda.
Media personnel who were at a press conference with prime minister and minister of health on March 27, 2021 clearly saw that he had been in contact with some members of his cabinet and the Chief Medical Officer (CMO) Dr Roshan Parasram before his trip to Tobago.
So far everyone seems to be tight lipped on his quarantine accommodations and the propaganda machinery is in full swing with very little information being disseminated from the Office of the Prime Minister.
---
Caribbean Safety Products advertisement
---
Only that "The Prime Minister began experiencing flu-like symptoms yesterday evening and was subsequently tested for Covid-19. Dr Rowley is in isolation and is under medical supervision."
The prime minister would have been in contact with his family in Tobago as well as friends and we are not told if everyone in his family or anyone else are also being quarantined.
Further no information is being released on the status of his family and the contact tracing process. From reports we know that the prime minister was in Tobago for the Easter holidays with his family, he was even seen golfing at Mount Irvine.
We must be concerned for the prime minister as we wish him speedy recovery because of his age and previous health conditions. These put him in a group that has the greatest risk of fatality and would have wanted our prime minister to be one of the first to get the Covid-19 vaccine.
Therefore, I cannot understand why when Barbados sent Trinidad and Tobago a gift of 2,000 vaccines, why the prime minister did not take this batch of vaccines. For if he did he would have been protected from Covid-19 and not in this situation where the country and the citizens pray for his swift recovery now.
We know that the distribution of the 33,600 vaccines of Covid-19 received from COVAX began on Tuesday at 21 facilities across the country.
We as a nation hold our breath and hope for a quick recovery from Covid-19 for Dr Rowley and await more information from the Office of the Prime Minister on his status.
We want to get straight answers on the contact tracing and the people who may have contracted the virus from being exposed to the prime minister.
We want the misinformation to stop. Stop the propaganda and let's us all follow the protocols, for if we had, we would not be in this predicament we now find ourselves.
We call on the minister of health to do better and ensure Covid-19 protocols are enforced with an iron fist. He must also ensure his cabinet colleagues follows all these protocols as well.
Minister Deyalsingh please ensure your colleagues including the attorney general follow your own laws and rules put in place by your administration. Breaching social distancing protocol without a mask seem to be rampant within your cabinet.
You have drilled in our heads that no one is above the Covid-19 rules for we all saw in the press conferences on March 27, 2021, the prime minister, the minister of health and chief medical officer sitting in close proximity, at the table. Surely, this could have put all of you at risk of contracting the virus noting the current diagnosis of the prime minister. Please do better and ensure we get the number of vaccines to innoculate at least 70% of the population as soon as possible.
The way we are moving in obtaining the vaccines, it will take close to seven years before the country can reach the desired figures and by then, the economic fallout, as well as the lives that maybe lost will be too high a price to pay.