Commentary: In a Bandit's Words
March 6, 2020

5 minutes read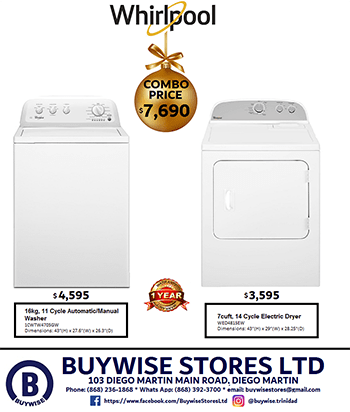 Dear all yuh in de Red House,
We, the members of the Badman and Bandit Association of Trinidad & Tobago (BABATT), would like to kindly request dat all yuh leave we name out of all ya nasty mouth.
Hear nah, we only hearing how all yuh dragging us in yuh Joint Select Committee, talking about who have contacts with who and a setta conspiracy about the rise of crime.
Leh we make someting clear, for years all yuh, on both sides, PNM and UNC, been inviting us for "discussions," handing out contracts and causally turning a blind eye to some of our… business ventures.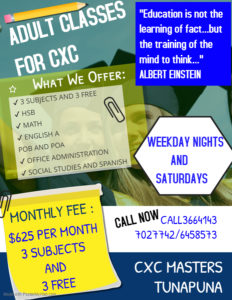 We ain't go lie, sometimes all yuh decisions does benefit we too. Coast guard boat cancelling…BAM more guns coming in easy easy. Lax security measures at de port…BAM a lil' more drugs coming in. Failing to equip de police service with proper forensic technology and other modern crime detecting equipment needed to catch us… we could getta way wit anyting!
An tanks to de state of de judicial system, we could get charge for gun possession, meh boy Scratch pay de bail and BAM back on de street to hustle.
But now elections coming up and yuh want to look good. An jess so we get pelt under de bus! Steups.
Watch nah brodda man, every man jack know yuh all does come around shake we hands, kiss we pickney and do what yuh need to do to earn our loyalty.
Some ah we does find we self in high places.
Yuh cyah be we bredren today, scorn we tomorrow and den pretend like all yuh have cleans hands.
We have dutty hands, we ent denying dat. Perhaps we doh have de best morals or doh really have no conduct, but at least we doh pretend to be saints.
An look nah, we does get a small contract here and dere, build some toilets, a box drain, buh is not for no big money. None ah we get a contract for 30 plus million to teach a setta chirren. We eh have no companies in Panama and currently skinning out on a Panamain beach, wiping we bam bam with hundred dollar bills.
But no, allyuh want to call we tief! I mean yes some of BABATT's members tief but yuh cah compare no cell phone or car part to millions of dollars for imaginary oil and waste water plants.
An all yuh only telling we to get real, legitimate jobs, who yuh feel does build dem box drains? The Chinese? We not UDECOTT inno! Is people in our communities dat does get dat work.
Yuh vex we "alledgely" bringing in guns and drugs, but we couldn't afford to do dem tings if yuh didn't alledgely give us de contracts, which gives us de captial to purchase our inventory. So essentially, all yuh is like investors.
Listen I know we doh have de best reputation and we does really terrorise de people dem, but we at BABATT find it laughable dat these big men feel de public so chupid to believe none ah dem does call in favours from we.
Furder more all yuh branding us a scourge to society, but all yuh look in mirror lately. Like Tanty used to say, "Is kettle calling de pot black."
Boy, all yuh in suit and tie, raising my damn blood pressure and CDAP doh cover meh medicine.
So hear nah, wash yuh mouth, start watching yuh damn selves and leave we alone.
Zessing out
Badman and Bandit Association of Trinidad & Tobago
P.S: Ask Gary to ease we up a bit nah! Man interfering wit business. Yuh feel gold chain cheap!