Commentary: Goodbye, WhatsApp…
January 25, 2021

6 minutes read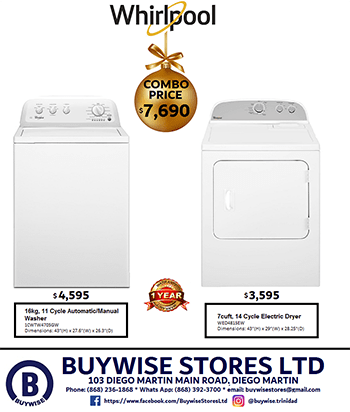 WHATSAPP possibly made the biggest public relations blooper of late when it announced its privacy policy updates earlier this year.
WhatsApp boasts of 2 billion active monthly users around the world.
Certainly, those stats could make any company giddy with power.
While not too much will change regarding the service, what WhatsApp certainly did, in arguably pompous fashion, was highlight how much of the information from your cell it collects, processes and may sell for profit (whether now or in the future).
WhatsApp became famous for its free, user-friendly encrypted messaging/calling service it offers. Many users never read the fine print before installing WhatsApp, so most would not have actual knowledge of what information WhatsApp collects from you in exchange for using its free service.
Suddenly WhatsApp announced it would be updating its privacy policy and gave a deadline of February 8, 2021 to accept it.
If you didn't, you would not be able to use the service. A huge worldwide backlash ensued, including lawsuits. WhatsApp was forced to extend the deadline to May 15, 2021 and embark on a massive PR campaign to calm angry WhatsApp users.
In a nutshell, the firestorm the WhatsApp policy updates created have now educated many users of the extent of information collected in exchange for its free service. The messages themselves are safe, but what is not include:
Your cell number used to create the WhatsApp account;
Your profile picture, and profile information;
Information about your cell, including its make, model, operating system and mobile network used;
Your IP address;
Your location; and
Information about your contacts stored on your cell.
"If you are not paying for it, you become the product" – A now famous quote referring to companies extracting information about ourselves as the price we pay to get a free product.
But there has to be limits!
WhatsApp, in my opinion, has gone too far. For example, the contacts information WhatsApp collect is not limited to the people you accept to chat with on your WhatsApp account. It asks you for access to your all contacts information stored on your cell, enticing you with the promise of a better user experience.
Let's say you have 500 telephone contacts saved on your cell (maybe their email address, home address and other information too). The possibility of you having gotten permission from all 500 of those persons to share their personal data with WhatsApp (and whoever else WhatsApp chooses to give it too) is likely zero.
WhatsApp, in pressuring you to agree to its policy updates, states "We require each of these users to have lawful rights to collect, use, and share your information before providing any information to us."
This is a roundabout way of saying you cannot complain when WhatsApp collects the contacts data on your cell, because WhatsApp told you not to agree to provide this information in the first place, unless you got prior permission from your contacts. Unacceptable!
Look at it another way. If you are a WhatsApp user, but I am not, and you have my name, number, email address, home address, business address and other information about me stored as a contact, you've unwittingly given WhatsApp all that personal data about me. But you never got my permission to share my data! WhatsApp, it seems, has created a neat legal trick to avoid liability for this possible breach of confidentiality by passing the blame to you, the WhatsApp user.
I'm not a WhatsApp expert. I've read and tried my best to understand the impact of what is means to use WhatsApp. I encourage you to do the same. There's a reason why our lives are bombarded by uncomfortably personal and unwanted ads, emails, messages, and even spam calls.
Trusting the company has now become is a big issue with WhatsApp.
Luckily, at this time, there are free alternatives available such as Signal (which I've learnt does not collect data other than your cell number) and Telegram. Millions worldwide are saying goodbye to WhatsApp. Are you?
Copyright © 2021 Neela Ramsundar, LL.B (HONS), L.E.C is a Civil Litigation Attorney at Law & Certified Mediator.
Disclaimer: The contents of this article are for general informative purposes only. It does not provide legal advice and does not create an attorney-client relationship with any reader. For legal advice on your specific situation, please contact an Attorney-at-Law of your choosing directly. Liability for any loss or damage of any kind whatsoever allegedly incurred a consequence of using content in this article is thus hereby excluded to the fullest extent permitted by law.