Keone Paryag…
Autopsy: Danah Alleyne's Boyfriend Bleeds to Death
October 22, 2019

3 minutes read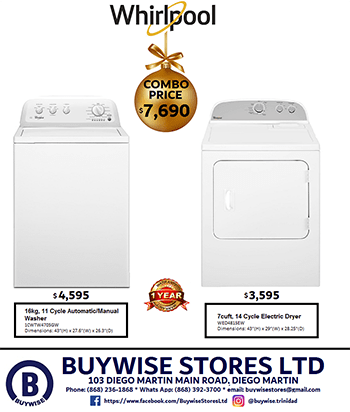 AN autopsy has revealed that Keone Payrag, the boyfriend of Danah Alleyne, died due to blood loss.
The autopsy which was done at the Forensic Sciences Centre in James on Monday noted that Paryag, 34, suffered massive haemorrhaging in his left leg from two gunshot wounds.
——————–
He was fatally shot on Friday evening during a confrontation with police at an apartment in Biljah Trace in Chaguanas.
Paryag had held Danah, the brother of CrimeWatch host Ian Alleyne, hostage and was demanding to see her brother.
————————–
After residents heard gunshots emanating from the apartment, officers of the Central Division led by acting Supt Wayne Mystar arrived on the scene.
Paryag refused to cooperate and brandished his firearm in a threatening manner at the officers and he was shot.
————————–
He was rushed to hospital where he succumbed to his wounds on Friday night.
Commissioner of Police Gary Griffith has launched an investigation into the matter as to why Ian Alleyne was on the scene alongside police officers with his legal firearm in hand.