Anniversary of First Covid Death
Ver la historia en Español abajo
January 11, 2021
56

6 minutes read
By Sue-Ann Wayow
IT has been exactly one year since the first Covid-19 death was reported.
Since then, there have been almost two million deaths globally as a result of the virus.
At a media briefing on Monday, World Health Organization (WHO) Director-General Dr Tedros Ghebreyesus said an international team of scientists, distinguished experts from ten institutions and countries were commencing their travel to China, the country where the virus was first discovered to engage in and review scientific research with their Chinese counterparts on the origins of the virus.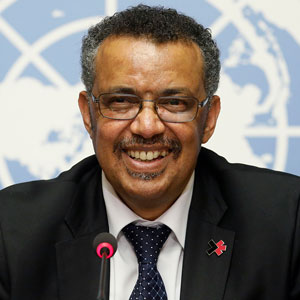 Little is known about the man who first died from the virus except that he was 61-years-old and a frequent shopper at the now notorious Wuhan market where the virus was first traced back to. A year later, the city of Wuhan is now back to normal after undergoing severe lockdown modes at the beginning of the outbreak.
China's death rate is 4,634, a minor fraction compared to the United States, Britain and several other European countries.
The Director-General also asked that countries keep their pledges to the COVAX facility so that vaccination can be speedy.
Ghebreyesus said, "Next week at the WHO Executive Board, I will be encouraging all countries to fulfill their pledges to COVAX. I call for a collective commitment so that within the next 100 days, vaccination for health workers and those at high-risk in all countries are underway. Governments, manufacturers, civil society, religious and community leaders must come together to create the greatest mass mobilization in history for equitable vaccination."
He added that over the weekend, Japan reported a new variant of the virus.
"What's most critical is that we sequence the virus effectively so we know how it's changing and how to respond.  Last week, WHO released a comprehensive implementation guide and risk-monitoring framework to help countries set up high-impact sequencing programmes. We call on all countries to increase the sequencing of the virus to supplement ongoing surveillance, monitoring and testing efforts."
---
Aniversario De La Primera Muerte De Covid 
Por Sue-Ann Wayow 
Ha pasado exactamente un año desde que se informó la primera muerte de Covid-19. Desde entonces, ha habido casi dos millones de muertes en todo el mundo como resultado del virus.
En una conferencia de prensa el lunes, el director general de la Organización Mundial de la Salud (OMS), el Dr Tedros Ghebreyesus, dijo que un equipo internacional de científicos, distinguidos expertos de diez instituciones y países estaban comenzando su viaje a China, el país donde se descubrió por primera vez el virus. Donde se involucrarán y revisaran la investigación científica con sus homólogos chinos sobre los orígenes del virus.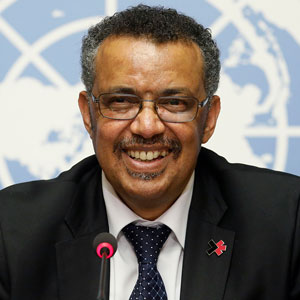 Poco se sabe sobre el hombre que murió por primera vez a causa del virus, excepto que tenía 61 años y era un comprador frecuente en el ahora notorio mercado de Wuhan, donde se rastreó por primera vez el virus. Un año después, la ciudad de Wuhan ha vuelto a la normalidad después de sufrir severos modos de bloqueo al comienzo del brote.
La tasa de mortalidad de China es de 4.634, una fracción menor en comparación con Estados Unidos, Gran Bretaña y varios otros Países Europeos.
El Director General también pidió que los países mantengan sus promesas con la instalación COVAX para que la vacunación sea rápida.
Ghebreyesus dijo: "La próxima semana en la Junta Ejecutiva de la OMS, alentaré a todos los países a cumplir sus compromisos con COVAX. Hago un llamado a un compromiso colectivo para que en los próximos 100 días, esté en marcha la vacunación de los trabajadores de la salud y los de alto riesgo en todos los países. Los gobiernos, los fabricantes, la sociedad civil, los líderes religiosos y comunitarios deben unirse para crear la mayor movilización de masas de la historia por una vacunación equitativa."
Agregó que durante el fin de semana, Japón informó una nueva variante del virus.
"Lo más importante es que secuenciamos el virus de forma eficaz para saber cómo está cambiando y cómo responder. La semana pasada, la OMS publicó una guía de implementación integral y un marco de monitoreo de riesgos para ayudar a los países a establecer programas de secuenciación de alto impacto. Hacemos un llamado a todos los países para que aumenten la secuenciación del virus para complementar los esfuerzos continuos de vigilancia, monitoreo y prueba ."