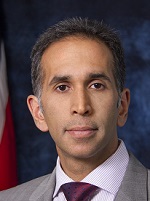 Attorney General Faris Al-Rawi
AG to Appeal Sedition Act Ruling
January 13, 2020
127

2 minutes read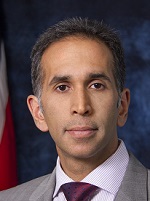 ATTORNEY GENERAL Faris Al-Rawi will seek an expedited appeal of the judgement of Justice Frank Seepersad who on Monday ruled that Sections 3 and 4 of Trinidad and Tobago's Sedition Act are unconstitutional.
Justice Seepersad said the Sedition Act lacked clarity.
In his judgement he said, "The Court declares that sections 3 and 4 of the Sedition Act infringe the right of the individual to enjoy freedom of thought and expression, the right to join political parties and express political views and the right to freedom of the press which are all rights which are tenets of a sovereign democratic state and individually or collectively these provisions infringe the binding declaration recorded at Section 1 of the Constitution."
But in a press conference just hours after the judgement, the AG said he has instructed the State's attorneys to appeal the ruling.
Al-Rawi said, "This judgement has wide reaching consequences and it must be appealed as a matter of immediacy and as a matter of importance."
He said the Government was willing to go to the Privy Council, TT's highest appellate court, to have the matter determined.