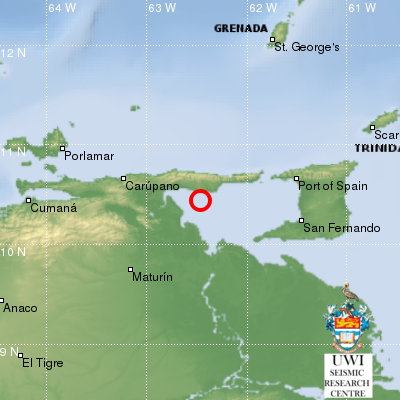 Location of March 15 earthquake. Photo credit: University of the West Indies Seismic Research Centre
5.2 Earthquake Hits Trinidad
March 16, 2020
18

2 minutes read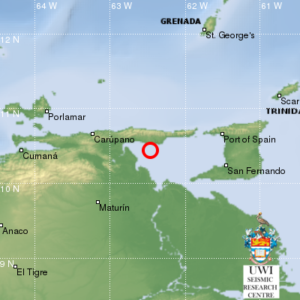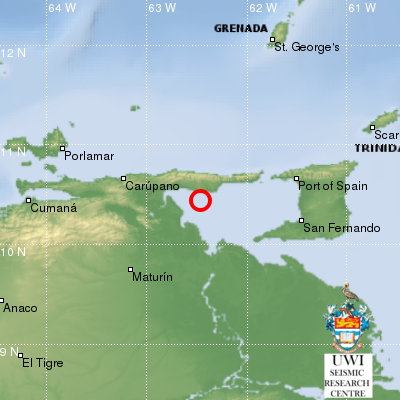 A 5.2 magnitude earthquake rocks parts of Trinidad on Sunday night.
It was located 109 kilometres West South West of Port-of-Spain and 87 km East South East of Carúpano, Venezuela.
Its location was Latitude: 10.45N and Longitude: 62.47W with a depth 10 km, according to the University of the West Indies Seismic Research Centre.
On its Facebook page, people said they felt it in Belmont and Santa Cruz. There were also reports of it being felt in Aranguez and Tunapuna.