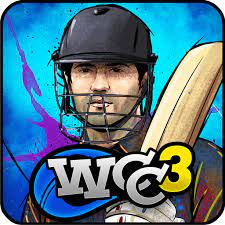 27 West Indies Cricketers for Mobile Game 
March 1, 2023

4 minutes read
 By Prior Beharry
A partnership between Cricket West Indies (CWI) and NextWave Multimedia features 27 West Indies men's team players in the latest version of the mobile game World Cricket Championship 3 (WCC3). 
A release from CWI on Wednesday stated, "Twenty-seven players from across the Men's Test, One-Day International (ODI) and T20 International (T20I) squads are featured in the game as well as the West Indies famous team kits and shield.  
It stated, "CWI recently embarked on a new team licensing programme, in partnership with the West Indies Players' Association (WIPA), which gives fans the opportunity to download, purchase and engage with licensed team products, driving additional revenues for CWI to invest back into cricket and to generate new revenues for the players payment pool." 
The release stated, "WCC3 serves as a next-gen sequel to the World Cricket Championship 2. Leveraging advanced AI, NextWave Multimedia has used state-of-the-art gameplay feathers, realistic animations and professional commentary to give the players an immersive experience." 
CWI's Commercial Director Dominic Warne, said: "CWI is excited that with WCC3, West Indies fans now have the opportunity to emulate their heroes and play with their favourite West Indies players on their mobile devices.  We want to provide access to the West Indies teams in different ways." 
NextWave Multimedia, Co-founder and CEO, P R Rajendran said: "We are very excited about the collaboration of WCC3 and the official cricket team of West Indies. WCC3 is a unique, one-of-its-kind cricket mobile game in India that has gained the interest and admiration of many young players. 
"In order to help our customers have a more realistic and immersive cricket experience, we have been working hard to integrate AI and build a real-time motion capture game.  
"With this collaboration, our gamers will be able to play with the faces of the real West Indies team and I believe that will greatly enhance the experience for them. We believe this is a major step for us towards making WCC3 one of the most realistic cricket games in India." 
WCC3 is available to download immediately on the Google Play Store and will be available to download in the Apple App Store from the middle of March.