Venzeuelan Extradited from TT Gets 12 Years' for Cocaine Smuggling
A Venezuelan man extradited to the United States (US) from Trinidad and Tobago (TT) in 2019, has been sentenced to 12 years' and six months' in prison for smuggling cocaine.
This according to the US Department of Justice's website on Wednesday.
It stated that the sentencing of 151 months' jail time and five years' of supervised release was handed down to 48-year-old Eduardo Gregorio Azocar by US District Judge Harvey Bartle III.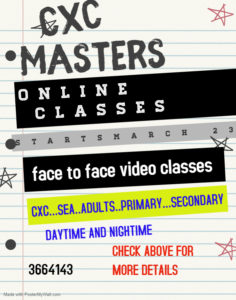 Azocar, who lived in Venezuela, used TT to facilitate his distribution of kilogrammes of cocaine and in the summer of 2015, the Drug Enforcement Administration (DEA) and local law enforcement received information that he had 50kg to sell to a US buyer.
On August, 26,  2015, surveillance was done in Trinidad as the accused opened a storage container to inspect his drugs.
 A day after, an undercover detective in the US, posing as a Philadelphia resident, made a series of calls to Azocar, expressed interest in buying the cocaine and negotiated a price.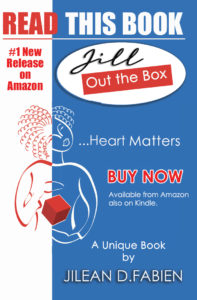 Before the negotiations were completed, Trinidadian law enforcement agents searched the storage container and seized 30.4kgs of cocaine.
The undercover detective also introduced Azocar to a confidential source who traveled from the US to TT on multiple dates, to meet him in person.
On October 4, 2015, an associate of Azocar sold 4.1kgs of cocaine, destined for the US, to the confidential source.
Then on October 26,  the confidential source met Azocar in a Trinidadian hotel and paid him $22,500 for the previously negotiated cocaine sale.
In a recorded conversation, Azocar told the confidential source: "I've been looking for a contact just like you and I found you. I am really happy."
In that same conversation, both parties discussed the cost of moving the cocaine from Trinidad to Philadelphia, the price of a kilogram of cocaine in Philadelphia, and the price of a kilogramme of heroin in Philadelphia.
Azocar was indicted in the Eastern District of Pennsylvania and arrested in Trinidad on June 16, 2016.
He fought extradition in Trinidadian courts, but was eventually extradited to Philadelphia, Pennsylvania, on July 23, 2019 to face justice.
He pleaded guilty in February 2020.
US Attorney McSwain said, "Drug trafficking preys on individuals in addiction and makes our entire city less safe. Narcotics don't just magically appear on Philadelphia streets — they are smuggled in by people like Azocar, seeking to profit off the suffering of our people and communities.
He added, "My Office is committed to working with our law enforcement partners at all levels, and in other jurisdictions and nations, to investigate and convict those who are poisoning our neighbourhood with deadly drugs and put them behind bars, where they belong."
Special Agent in Charge of the DEA's Philadelphia Field Division, Jonathan A. Wilson said, "Azocar mistakenly thought that he could elude the reach of US law by remaining outside the US as he sold multi-kilogram quantities of cocaine destined for Philadelphia.  As a result of the coordinated efforts of DEA and prosecutors in the US and Trinidad, Azocar was arrested in Trinidad and extradited to Philadelphia to face US justice.
"The DEA is most appreciative of the cooperation and support provided by Trinidadian police and prosecutors.  DEA has offices around the world and will continue to work tirelessly to extradite significant drug-traffickers like Azocar who pose the greatest threat to our country."
The case was investigated by the DEA, and prosecuted by Assistant US Attorney Jason P Bologna.