Tropical Wave To Bring Showers Friday
HEAVY showers are expected in the wee hours of Friday morning.
The Trinidad and Tobago Meteorological Service (TTMS) said there is a 70 % chance of heavy showers or thunderstorms occurring and has issued an adverse weather alert with Yellow Level in effect.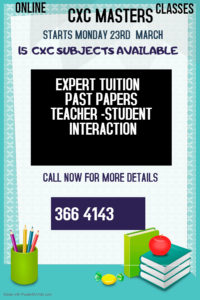 This as a tropical wave heads west across the Atlantic Ocean.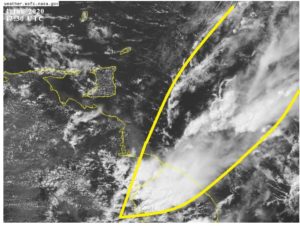 On Friday, the forecast for Trinidad and Tobago and the Windward Island is:
Cloudy to overcast conditions are expected with light or moderate showers occurring in broad areas and a 70% (high) chance of heavy showers or thunderstorms occurring in varying localities. Winds may gust in excess of 60 km/h. Improvement is expected during the evening.
Night will be settled with a few lingering showers, mainly after midnight.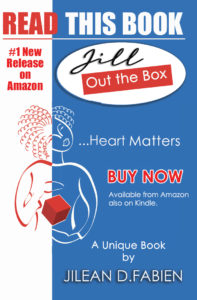 TTMS stated that street flooding was likely with gusty winds that may accompany heavy showers or thunderstorms.
It stated that Friday will be sunny, hazy and breezy conditions are expected despite a brisk shower occurring at times. Night will be fair with a few showers expected after midnight.
This wave will be affecting Trinidad and Tobago and its marine environment particularly to the east, from Friday, the TTMS said.
It also said that the Sahara dust will be increased again over the weekend.