Selection Controversy As U15 Football Squad Named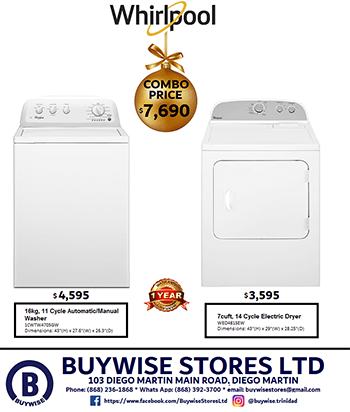 By AZP News Staff
LOCAL football has been plunged into controversy  once again.
Hardly had the heat cooled off from the national senior team's dismal performance at the recent Gold Cup tournament in the USA, the Under-15 team is now the focus of charges that players have been poached.
This also comes on top of the long-running internal struggle within the governing football body as several members press for more accountability and transparency..
There was also an online petition for TTFA president David John- Williams to resign which was signed by more than a thousand people.
Concerning the Under-15s, a vocal TT Football Association executive member, and the coach of a leading team have levelled accusations that young players have been unfairly poached from their clubs. At least two are credited to belonging  to W Connection, the club owned by TTFA president David John Williams which has seven picks on the national squad.
This after national Under-15 team coach Stuart Charles-Fevrier, who also coaches W Connection,  announced a 20-member squad for an invitational tournament starting on Wednesday, amid protestations by FC Santa Rosa president  and TTFA executive Keith Look Loy,  and Trendsetter Hawks coach Anthony "Dada" Wickham about the process to select the young lads.
TT Under-15s, who will be captained by Trendsetter Hawks midfielder Jaheim Marshal, will play Panama, Venezuela and Mexico on July 17, 19  and 21 respectively.
Women's U-17
The TT national women's Under-17s will also come up against Panama on July 19 and  21.
The matches on Wednesday and Sunday are at the Ato Boldon Stadium in Balmain, Couva while the  venue for Friday is the Hasely Crawford Stadium in Mucurapo.
Charles-Fevrier has been overseeing the preparation of the TT team for the past two years with regular sessions and training camps and will get the opportunity to pit his charges against Mexico, Venezuela and Panama for the first time on home soil.
This top class competition will also involve international Under-15 teams in TT for the first time since the Caribbean Football Union Youth Cup was staged in 2008.
"We have been playing a lot of practice games and found ourselves having to play against teams of higher age groups and senior level in order to intensify what we were doing. I believe the boys are focused and ready to give a good showing," Charles-Fevrier told TTFA Media
"This is a developmental tournament similar to what will take place in Florida next month and it is important that we understand this and take the necessary approach. Of course we are aiming to compete well and to put on a good display," the St Lucian said.
Team captain Marshall said he is eager and excited to play in front of the T&T home fans.
"It is a great honor. We have been working really hard for a long time, and now we want to put this into matches, and demonstrate what we have done in training. I think these games will go a long way in showing us what level we are at, and prepare us for the CONCACAF (hemispheric) championship," Marshall said.
Team striker Abdul-Qudoos Hypolite is promising "total football" from his colleagues.
"We are excited but at the same time patient because we know what our ambitions are. These teams all have rich history and are strong in the region. For us it is a great opportunity to be able to go out there and show what are capable of. We'll take each game seriously and try our best to put on a game of total football and try to achieve the best possible results on the day," Hypolite said.
TT face Panama from 7.15 p.m. on Wednesday, while Mexico and Venezuela clash at 5:15 pm. The TT Under-17 Women's team will also be in action when they take on Panama's U-17s on Friday at the Hasely Crawford Stadium and again on Sunday at Ato Boldon Stadium.
Panama is been a late replacement for Curacao's U-17 Girls who encountered challenges in securing air travel to Trinidad in time for the two matches.
TT U-15 Boys Roster:
Kanye Lazarus, GK, Police FC/Presentation College, San Fernando
Christian Bailey, Caledonia AIA/Fatima College
Dawn St Rose, W Connection/Home-schooled
Jaron Pascall,Police FC/Carapichaima East
Tyrik Trotman, Central FC/St Augustine Secondary
Jaheim Marshall, Trendsetter Hawks/Trinity College Moka
Abdul-Quddoos Hypolite, Police FC/St Mary's College
Jesse Molik Khan, W Connection/Naparima College
Ja-Shawn Thomas, W Connection/Holy Cross College
Nathaniel James, W Connection/ Queen's Royal College
Josiah Wilson, W Connection/Trinity College East
Tristan Stafford, Police FC/Queen's Royal College
Kassidy Davidson, W Connection/Bishop's High School
Jovonn Gomez, Police FC/Trinity College East
Dantaye Gilbert, W Connection/Presentation College, San Fernando
Caleb Borneo, Columbus Crew/ USA-based
Jaheim Faustin, San Juan Jabloteh/ Trinity College East
Tristan Edwards (GK), Santa Cruz United Academy/St Augustine Sec.
Isaiah Thompson, Point Fortin Civic Centre/ Naparima College
Jared Edmond (GK), Players Evolution Academy/Fatima College
Coach – Stuart Charles-Fevrier