Renowned TT Artist Adrian Camps-Campins Passes Away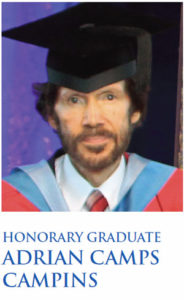 ARDIAN CAMPS-CAMPINS, a renowned Trinidad and Tobago artist and historian, has passed away.
He died on Saturday at the age of 76.
Camps-Campins was bestowed with an honorary doctorate by the University of the West Indies (UWI) in 2014 and was known for depicting many of the significant historical events of Trinidad and Tobago.
In commemoration of TT's the 50th anniversary of the Independence in 2012, Camps-Campins presented the government of Spain with a painting eight feet by four feet titled, The Last Meeting of the Spanish Cabildo, 1797.
He was born in 1943 of Spanish and French heritage and attended St Mary's College, later taking up a career in insurance but left that in 1974 to become an artist.
Camps-Campins' work included the portrayal of an event in the 19th Century titled Seventh Birthday Party of Clara Rosa de Lima which was used by UNICEF in 1993 as part of its international fund-raising for children's causes.
In its biography of him, UWI said, "… he was exposed to the artistic pursuits of his father, who, while being a physician, was also a keen watercolourist. Artistic inspiration would also come from the well-known artist, Harry Bryden who had married into the family.
"Adrian would leave his secure position in the insurance business in 1974 to pursue this passion for art. His accounts of those early years are filled with the texture and rich details of virtually everywhere he walked. In the mid-sixties, he experimented with portraiture in oils done from photographs, and soon began receiving commissions.
"The land was always speaking to him, however, so whether it was recalling Manzanilla Beach, the Maracas St Joseph River, or scenes from a cocoa plantation, his accounts demonstrate that his gaze would routinely transcend the casual.
"On a visit to the western tip of Gasparee Island, that keen perception in the company, no doubt, of a romantic imagination, transported him back to the 15th century and provided a haunting image of Christopher Columbus leaving the Gulf of Paria which was also portrayed in a stamp. That vision would become his first printed card and would subsequently be captured on a postage stamp of Trinidad and Tobago in 1976."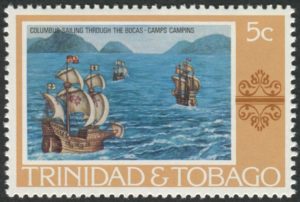 Camps-Campins has lectured on his work at Oxford University in England.
His nephew Gordon Camps-Campins said his uncle would have wanted his work to speak for itself.
He said funeral arrangements will be announced shortly.