Property IPO Launched by Prominent TT Business Families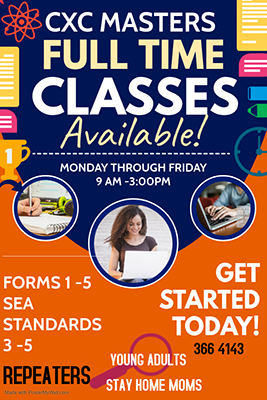 AN Initial Public Offering (IPO) has been launched Endeavour Holdings Ltd (EHL) giving investors the opportunity to indirectly invest in prime income-producing real estate across Trinidad and Tobago.
EHL, owned by the prominent TT business families – the Rahaels and Abouds – opened its IPO on Monday and will close at 4 p.m. on Friday.
The IPO will offer 1,439,744 ordinary shares at a price of $12.50 per share.
EHL is a real estate investment company with primary assets in various commercial and retail income-generating properties such as Briar Place office building in St Clair, Price Plaza Shopping Centre in Chaguanas, and four leased to SuperPharm in Westmoorings, Valsayn, Chaguanas and San Fernando.
———————-
In a statement, the company said the rental income generated by EHL's property portfolio will be EHL's primary source of income and, therefore, the primary source of dividends to be declared by EHL.
"EHL aims to declare dividends of at least 15 percent to 30 percent of its net profit after tax and will make payment of any dividends so declared twice annually.
————————-
"EHL's Total Asset Base is $900 million ($864 million from properties) with $325 million accounting for borrowings.
"The credit worthiness of EHL earned them a "CARI A+" Caricris debt rating," the company said.
———————
EHL wants to be listed on the Trinidad and Tobago Stock Exchange's Small and Medium Sized Enterprise (SME) market. Currently, only CinemaOne Ltd, which operates IMAX Trinidad, is the only listed on the SME market.
To purchase shares, investors will be required to open a brokerage account with the TT Stock Exchange, complete a subscription form, make full payment for the value of shares for which an application is being submitted and submit triplicate copies of the completed application to the lead broker to the IPO, First Citizens Brokerage and Advisory Services.
————————–
EHL has been in existence for the past 17 years and its mandate is to identify, acquire and develop real estate in TT.
EHL's board of directors include chairman John Aboud, deputy chairperson Anthony Rahael, Melissa Inglefield, Keith Daniel and John Tang Nian. Razard Basil Ali is the EHL's corporate secretary and chief financial officer. EHL's external, independent auditing firm is PricewaterhouseCoopers Ltd.