POS School Closes after Parent Tests Positive for Covid-19
ON the heels of the government announcing the first case of the coronavirus in Trinidad and Tobago a private school in Port-of-Spain has been shut down for one week.
In a WhatApp broadcast to parents principal Elizabeth Crouch of the Maria Regina Grade School said the school was informed by the National Security Minister Stuart Young, Health Minister Terrence Deyalsingh and the Chief Medical Officer Roshan Parasram that the parent of one of its students have been tested positive for the coronavirus, now called the Covid-19.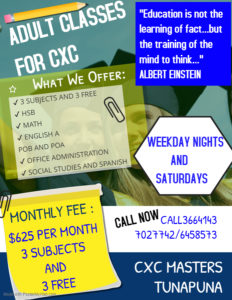 The principal said the school will be closed from Friday (March 13) for one full week "for complete sanitization of all classrooms and spaces by Public Health officials."
She said the contact information of all pupils, parents and staff will be provided to the authorities.
The WhatsApp stated that SEA classes will be conducted online.
 Related stories:
Pennywise CEO: No Coronavirus, but Increase Demand for Prescription Drugs