Police Seize Millions More from Chaguanas Pastor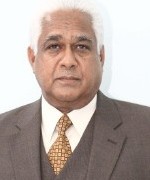 LONGDENVILLE – POLICE have seized millions of dollars is small denominations from a Chaguanas church on Thursday night.
Officers of the Financial Intelligence Unit (FIU) found the money in $1, $5, $10 and $20 bills from the Third Ex­o­dus As­sem­bly Church in Long­denville.
The church is headed by Pastor Vinworth Dayal who on December 31, 2019 attempted to change close to $29 million in old $100 bills which has been demonetised as of January 1, 2020. The new polymer based $100 bills have replaced the old ones.
The money has been seized by the police pending investigations which included a search of the church on Thursday.
Police simultaneously searched the home of Dayal's relatives on Ocean Av­enue home in Gulf View, La Ro­maine. Here they only took away documents.