Kamla Wants Answers on Covid-19 Spending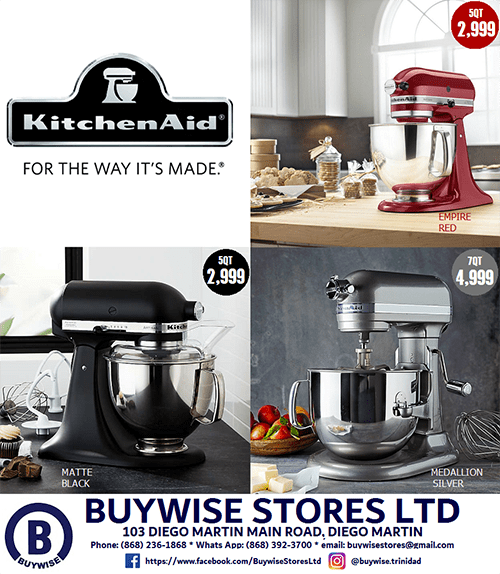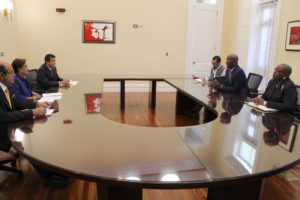 OPPOSITION Leader Kamla Persad-Bissessar is calling for greater clarity by Government about the cost and the source of financing of measures to deal with Covid-19 threat.
She made the request in a memo she presented to Prime Minister Dr Keith Rowley after a meeting between members of Opposition and Government on Friday.
Present at the meeting were Rowley, National Security Minister Stuart Young and Social Development Minister Camille Robinson-Regis who met with Persad-Bissessar and two opposition MPs who were doctors – Dr Tim Gopeesingh and Dr Lackram Bodoe.
Persad-Bissessar said, "The Opposition calls for greater clarity and transparency and urge the Government to ensure full transparency and accountability to the population on the extent and impact of Covid-19.
"Some of our concerns include the cost and source of Government financing, as well as issues with testing and the readiness of our health sector…"
The questions she had were with the following measures:
How does the Government propose to finance the bailout measures?
What is the current amount in the HSF, given that it has been impacted by the stock market crash?
Is the Government exploring funding from the CAF, World Bank and IDB, and considered the consequences of that in the medium and long term?
We support the reduction of reserve requirement for Banks and the drop in interest rates, reduced rate on credit cards, the injection of $100m US more of foreign exchange, the increase in allowable credit card amounts, the principle of moratorium on loan and mortgage payment.
However, it is our view that the banks need to be more flexible than skip a payment. What will happen when the payments accumulate? The current measures, in our view, do not guarantee comprehensive business survival and protection of jobs in the small and medium sized businesses.
Clarity is needed on what support will be given to businesses, like bars that are being asked to close? What support to restaurants whose customers cannot dine on location?
How will they manage in this crisis? It is not just loans, but income and jobs. Especially the small independent outfits in both urban and rural settings. Local small businesses, not just franchise chains, must be helped to survive.
We would like the government to share the scenarios that they may have worked out with different permutations of oil and gas prices.
What is going to be the source of funds for food and drug imports and the approximate costs required?
What is going to be the source of funds for VAT repayments and other payables for the business and contracting sectors?
What is the state of the refinanced Petrotrin loans now taken over by Heritage since this involves bond financing?
In the current circumstances, what is the state of play with Patriotic over the sale of the Petrotrin refinery?