High Risk: Met Service Moves Alert to Orange Level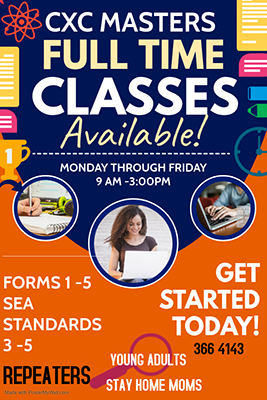 THE Meteorological Services of Trinidad and Tobago (MSTT) issues another Adverse Weather Alert – Orange Level on Saturday.
This means the alert level has been elevated from the Yellow Level. An Orange Level means there is a high risk and to prepare for adverse weather conditions.
The service said an intense tropical wave is likely to affect TT between Sunday 22 at 6 a.m. and Monday 23 at 8 p.m.
MSTT said to expect: "Periods of heavy to intense showers and/or thunderstorms are likely."
"Heavy/intense downpours are expected to result in street/flash flooding.
"Gusty winds in excess of 65 km/hr can be expected.
"The risk of landslides/landslips is very high in areas so prone.
"Sea conditions are also likely to become occasionally rough."