FFOS: Half TT Population Doesn't Have Daily Water Supply
HALF the population of Trinidad and Tobago does not have a daily supply of fresh water.
This according to Corporate Secretary of environmental group Fishermen and Friends of the Sea, Gary Aboud in a release on Tuesday.
He raised several issues with the Water and Sewerage Authority (WASA) claiming that it continued to spend more than $500 million annually to buy desalinated water, without proper procurement legislation.
Aboud pointed out that the Desalination Company of Trinidad and Tobago (DESALCOTT) covered its construction cost of US$200 million within its first three years, but 20 years later, the government had not negotiated a reduced water rate.
He said, "Despite multiple flash flood events, this year marks the lowest record of water levels in our reservoirs with a 20-30% capacity. The past and present governments have failed to repair WASA's leaking infrastructure, to build additional water storage capacity or to manage our water resource sustainably.
Aboud said, "Earlier this year, the Chairman of WASA Romney Thomas admitted during a Public Accounts Committee hearing that 40-45% of WASA's supplied water is lost through leakages."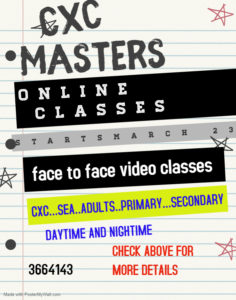 "Despite campaign promises the red and yellow have failed, yet empty promises and squandermania continues. After governing for five years over 50% of us don't have a daily fresh water supply.
"Poverty has grown despite billions spent.  We are governed like a back-a-yard banana republic, a failed state with failed yet boastful, chauffeur driven politicians," he claimed.