Education Minister: No National Scholarships Yet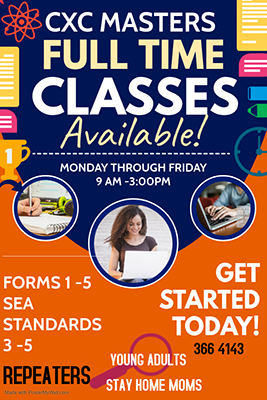 PORT-OF-SPAIN – DESPITE calling a news conference on Thursday to announce national scholarship recipients, Minister of Education Anthony Garcia did not do so.
At his St Vincent Street, Port-of-Spain office, Garcia told the media that the Cabinet had not yet decided on the awarding of scholarships.
He apologised and said he expected to have the national scholarships of Trinidad and Tobago after the Cabinet meeting of next Thursday.
————————
Garcia said, "Unfortunately, I am not in a position today to disclose any information on national scholarships simply because the cabinet of this country has not as yet decided on the award of scholarships.
"I am hoping that that matter can be resolved by next week and therefore I humbly apologise for not being in a position to share that information.
"National scholarships are very important and they reflect the work that has been done by our students and our teachers.
"And where the students are concerned they would have spent seven years at the secondary level working very hard and their expectations would have been realised by being awarded a scholarship.
"Therefore in the award of scholarships we must be extremely careful in everything that we do so that no one is disadvantaged, no one is left behind."
——————-