Doctors Kidnapped: 1 Dies, 1 Critical After Crash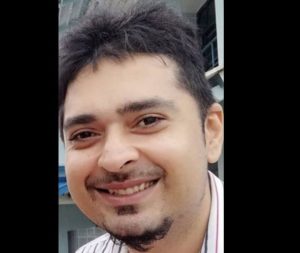 Dr Rudradeva Sharma
ONE doctor dies and another is in critical condition in hospital after they were kidnapped early on Wednesday morning.
Reports indicated that two doctors – Dr Rudradeva Sharma and Dr Nadu – were kidnapped in Broadway in San Fernando early on Wednesday morning.
They were taken in a CRV by three men and headed north along the Solomon Hochoy Highway when the driver lost control of the vehicle and crashed in Macaulay.
Sharma died and Nadu remains in critical condition San Fernando General Hospital.
The three other occupants in the vehicle are also critical and are in hospital.