Commentary: Rum & Roti Politics is Long Gone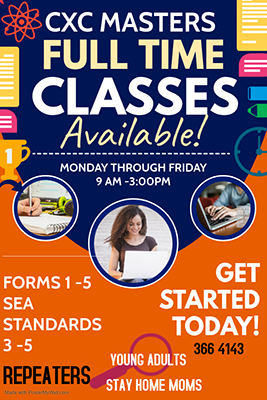 Ladies and Gentlemen,
Today I implore you to open your windows, stick you heads out (if you can squeeze through your burglar proofing) and enjoy the momentary silence.
Local government elections are over and those migraine inducing loud speakers have gone into hibernation, until next year. Ahhh magical isn't it.
Unfortunately we still have to see those horrible posters of candidates with those cheesy I give a rat's smiles plastered everywhere, but after a while we all go blind to them.
——————
Funny story: I saw my neighborhood piper fighting with an election poster, he tore it up and triumphantly screamed "NEVER!"Homebody was like a cracked out Braveheart defending his people and I nearly died from laughter.
Anyway let's get back on track, while the music trucks may have stopped, our ears have now been invaded by vomit inducing rhetoric from both parties. In Roads, Holding Strong, Popular Vote, We won, They lost, We won!
No fools, you tied. A tie is not a victory. The UNC is boasting the popular vote, the PNM is boasting they won more seats and electoral map posted on social media by a news channel has confused the brains out of some people. No matter how they choose to spin it, the reality is nobody really won or lost, because sadly the majority of TT did not vote.
——————
A meager 34.49% of registered voters turned out. I suspect of the 372,505 voters around 90% of them voted for their party of choice not by merit or because they truly believed in the candidate for their area, but out of blind loyalty.
The voter turnout honestly wasn't surprising. Granted there was 0.4% increase of voters, but in general local elections tend not to bring too much excitement.
Regardless with a wiser, more aware electorate these low numbers send a loud and strong message to the two main parties in TT.
We expect more. Not more promises or freeness, but more action. Neither party can continue to rely on tribal loyalty, because as the generations have changed so have expectations. People have become more aware, more educated and aligning one's self to particular political party due to familial or cultural ties is no longer a popular practice.
———————
The PNM lost Sangre Grande, which is essentially the Ohio of TT (to help my American and wannabe-American readers), it can go either way. The loss of Sangre Grande and the UNC's gain in the PNM stronghold of San Fernando should worry those in the PNM camp.
It's not necessarily that people who would have voted PNM didn't vote for them; it's most likely they simply didn't vote at all. The same thing happened in the 2015 elections. Members of the Rising Sun, who weren't too pleased with Tanty Kams, simply didn't vote. Likewise in 2010, Balisier wavers shunned Patos and didn't vote.
With no guarantee of loyalist votes, the PNM Government must work in overdrive to pull those loyalists back and convince fringe or swing (for my American readers again) voters they are the right choice.
Now you can always depend on Aunty Kams for a glass half full outlook. After the results rolled in she cheerfully accepted her "victory" and declared the people were fed up of the PNM.
Pump the brakes there Kams, the people aren't fed of just the PNM, they are also fed up of you and politics on a whole.
Personally, I was kind of routing for the Grinch of Port-of-Spain we warmly know as Louis Lee-Sing, who had the testicular fortitude to venture into Port-of-Spain, the Bermuda Triangle of PNM and try to stake a claim.
A lot of new parties have started gearing up for general elections, but Louis and his bad self was like "cowards can't handle local elections, I'm gonna be that guy, that bad mother, who's gonna take on the locals."
———————–
Chances are none of the newly formed political parties will get elected into power next year; however they do represent a shift in our national political landscape.
Yes, we have had smaller parties before, but at some point they lost their credibility when they decided to join a "coalition"…COP, MSJ we are looking at you. These newer parties, thus far, have shown no sign of latching on to the teat of the PNM or the UNC.
These smaller parties are set to disrupt the status quo, with fresh ideas aimed at the "woke" generation of voters in TT who have for too long been forced to choose between the lesser of two evils.
So while the victor of the 2020 General Elections will be either the PNM or UNC, their victory will not be as easy.
——————
It's time for the PNM and UNC to understand their voters have changed. Long gone are the days of giving CEPEP pay raises, and deducting VAT on food.
Today we need to see investment in modern and sustainable industries, we need to see a comprehensive plan to improve our national utilities, we need to see the current education system reformed to build critical thinkers, and we need our leaders to move away from the antiquated systems of tribalism and blame.
Rum and roti politics is long gone or so we hope.