CAL Continues to Fly Despite Travel Ban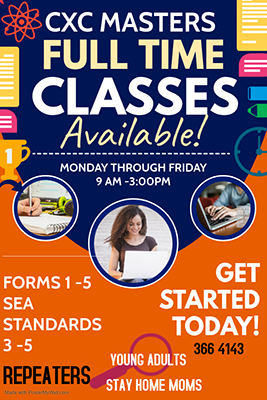 CARIBBEAN AIRLINES continues to operate as usual despite the announcement by Prime Minister Dr Keith Rowley on Monday that a 14-day travel ban will be placed on all foreigners wanting to come to Trinidad and Tobago.
In a release on Tuesday, it stated that flights were operating.
It stated, "The airline confirms that there are travel restrictions into some of the destinations to which it operates.  Based on this, some of the airline's international and regional services may be consolidated or altered. Passengers on any services impacted by the consolidation of flights, are being re-accommodated; and the airline is contacting passengers whose original travel plans may be affected.
"Due to the high volume of calls to the airline, it has asked that only passengers whose travel is in the next 72 hours contact its call centres."
And in another release on Monday it said that some of its flight through Friday (March 20) has been consolidated:
MONDAY 16 MARCH
FLIGHT
ROUTE
STATUS
BW520
Trinidad to New York
Passengers accommodated on:

BW 550 of 16 March and BW 524 of 17 March

BW521
New York to Trinidad
Passengers accommodated on:

BW 551 of 17 March

BW 526
New York /Trinidad/Guyana
Passengers accommodated on:

BW 726 of 16 March and BW 727 of 17 March

BW 484
Trinidad to Miami
Passengers accommodated on:

BW 484 of 17 March

BW 483
Miami to Trinidad
Passengers accommodated on:

BW 483 of 17 March
TUESDAY 17 MARCH – UPDATED
FLIGHT
ROUTE
STATUS
BW527
New York /Guyana/ Trinidad
Passengers accommodated on:

BW 726 of 16 March and BW 727 of 17 March

BW 412/ BW 413
Trinidad/Barbados/Trinidad
Passengers accommodated on:

BW 448 and BW 449  of 17 March

BW 434 / BW 435
Trinidad/St Lucia/Trinidad
Passengers accommodated on:

BW 434 and BW 435  of 18 March

BW 520
Trinidad to New York
Passengers accommodated on:

BW 520 of 18 March

BW 527
New York to Trinidad
Passengers accommodated on:

BW 727 of 17 March

*NEW*

BW 005/ BW 004

Kingston/Grand Cayman/Kingston
Passengers please contact Reservations for re-accommodation
WEDNESDAY 18 MARCH – UPDATED
FLIGHT
ROUTE
STATUS
BW 551
New York  to Trinidad
Passengers accommodated on:

BW 553 of 18 March

BW 448
Trinidad to Barbados
Passengers accommodated on:

BW 457 and BW 412 of 18 March

BW 449
Barbados to Trinidad
Passengers accommodated on:

BW 413 and BW 458 of 19 March

BW 033 / BW 036
Kingston/Fort Lauderdale/Kingston
Passengers accommodated on:

BW 033 and BW 036  of 19 March

*NEW*

BW 482/ BW 485

Trinidad/Orlando/Trinidad
Passengers accommodated on:

BW 482 and BW 485 of 20 March
THURSDAY 19 MARCH – UPDATED
FLIGHT
ROUTE
STATUS
BW 484/ BW 483
Trinidad/Miami/Trinidad
Passengers accommodated on:

BW 480 and BW 481 of 19 March

BW 412/ BW 413
Trinidad/Barbados/Trinidad
Passengers accommodated on:

BW 448 and BW 449 of 19 March

BW 520/ BW521
Trinidad/New York/Trinidad
Passengers accommodated on:

BW 524 and BW 525 of 19 March

*NEW*

BW 033 / BW 036

Kingston/Fort Lauderdale/Kingston
FLIGHT WILL NOW OPERATE AS ORIGINALLY SCHEDULED
FRIDAY 20 MARCH
FLIGHT
ROUTE
STATUS
BW 484/ BW 483
Trinidad/Miami/Trinidad
Passengers accommodated on:

BW 480 and BW 481 of 20 March

BW 412/ BW 413
Trinidad/Barbados/Trinidad
Passengers accommodated on:

BW 448 and BW 449 of 20 March

BW 520/ BW521
Trinidad/New York/Trinidad
Passengers accommodated on:

BW 524 and BW 525 of 19 March

BW 033 / BW 036
Kingston/Fort Lauderdale/Kingston
Passengers accommodated on:

BW 033 and BW 036 of 21 March

BW 400/ BW 401
Trinidad/Curacao/Trinidad
Passengers please contact Reservations for re-accommodation