Alexander Describes Sinanan's Comments as 'Childish'
THE political leader of the Progressive Empowerment Party (PEP) Phillip Edward Alexander is describing as "childish" comments made by Minister of Works and Transport Rohan Sinanan in a release on his ministry's letterhead.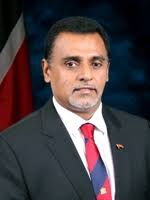 In the release on Tuesday, titled "Disinformation by a Failed Politicial," Sinanan said: "I have noted several comments being made by some segments of the population and in particular, a failed politician, posturing as a political leader of what he calls a political party, regarding recently installed cameras in the Cocorite area.
"I have made a deliberate effort not to respond or simply to ignore the rantings of this failed politician who makes it a career to mislead and misinform unsuspecting members of the public in his desperate quest for political relevance in Trinidad and Tobago.
"Unfortunately, I now feel duty-bound to forcefully respond to him to ease the concerns of some citizens who may have somehow been swayed by his nauseating rants."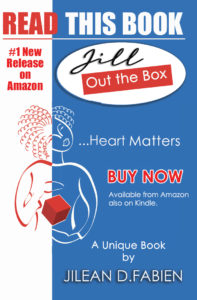 Sinanan said the bill for the introduction of Spot Speed Cameras was still engaging the Parliament.
"It was recently passed in the Senate and is now before the House of Representatives for further debate and passage.
"It is inconceivable and disconcerting that he cannot even take the time to ascertain this basic fact.
"The Ministry of Works and Transport (MOWT) has always been very transparent with the citizens regarding enforcement cameras that have been installed in some locations around the country and we have gone to great lengths by informing citizens of the other areas that cameras may be installed due to the high volumes of fatal accidents.
"Presently, these cameras are being used as part of our pilot project to ensure seamless implementation in the future."
Sinanan never mentioned Alexander by name in the release.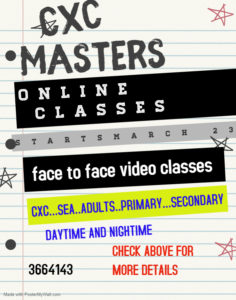 He said the cameras referred to in the Cocorite area were not Speed Enforcement Cameras and was not installed there by his ministry or any of its agents.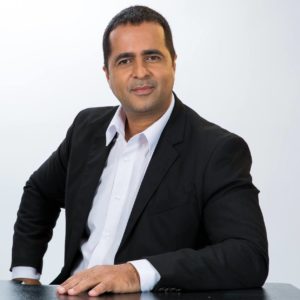 But, Alexander responded to Sinanan. He said, "I think the Minister was out of place to use Ministry of Works stationery to attack a political adversary politically. That is breach and violation of every parliamentary code of ethics. He should know better.
"If he wanted to discredit a post put out in the public space, he is the minister of works and he had every right to discredit it.
"My job is to bring what the public asking into the public space.
"This became an issue the public (was) concerned about. The public concerned about the mismanagement how arbitrarily they applying things like traffic cams and demerits and people are rightfully panicked and concerned because the state has been coming down like a heavy hammer on the public, and they concerned.
"So they turn to me and they ask me to find out about this. Him saying it is not true does not necessary mean it's not true.
"We have lost the faith in the government to tell the truth. There are so many people in his country today suffering for a little assistance during this Covid-19.
"If the government wants to have the authority of credibility that it needs to make sure that what it says and what it does is credible and Rohan Sinanan did an injustice to his release by making it personal and attacking me personally on a government letterhead.
"That is childish."