PC Patrice Clarke
Woman Police Charged for Assault of Relative
December 18, 2020
1

2 minutes read
A WOMAN Police Constable is charged with assaulting a male relative and unlawful assault against a female relative.
Patrice Clarke, 41, last attached to the Northern Division was charged with the offence following advice from the Director of Public Prosecutions, Roger Gaspard SC.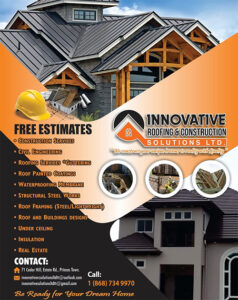 The DPP also asked that the accused be interviewed and if no useful information was obtained, the charges should be proffered.
Clarke is scheduled to appear before an Arima magistrate on January 25, 2021.

Police stated that the male victim reported to police that on September 3, he was at his home with Clarke and other persons when they got into a heated argument.
During the altercation, the victim said he left the house to avoid the situation getting worse. He said upon returning to his home later that night, he and Clarke got into yet another argument during which she slammed a door against his hand and hit him several times across the back with a chair.
Another relative, aged 58, intervened and Clarke proceeded to the refrigerator, filled a cup of cold water and threw it upon the female relative.

Both victims made a report to the police and an investigator was appointed to the matter.
Clarke was subsequently charged on December 16 by acting Cpl Henry, of the Professional Standard Bureau.