TT Schools Closed for One Week
March 13, 2020

5 minutes read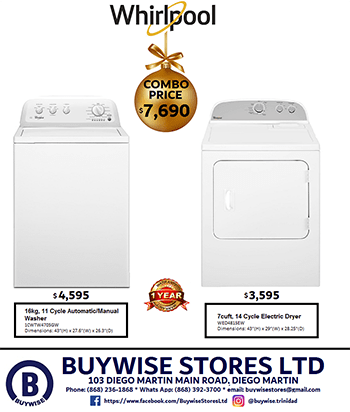 All schools in Trinidad and Tobago have been closed for one week.
The annoucment was made by Prime Minister Dr Keith Rowley in a statement to Parliament on Friday. He said the closure would take effect from March 14 for one week in the first instance and the includes tertiary institutions.
He asked that people take part in self-imposed precautionary measures.
Rowley called on people to avoid large public gatherings, limit their exposure to public spaces and only travel for emergency puposes.
The closure of schools comes after Trinidad and Tobago recorded its first case of the Covid-19 virus on Thursday. It was an imported case by a 52-year-old man who had recently visited Switzerland.
The Covid-19 virus has been declared a pandemic with close to 5,000 deaths worldwide.
In his statement to Parliament, Rowley said:
"At this stage given our stated objectives the Government will advise that from tomorrow all schools and Universities and other places of learning would remain closed for one week in the first instance in order to slow the potential spread of any infection that might be with us at this time.
"Unfortunately, there continue to be those in our society who insist on acting irresponsibly and spreading false information.
"The Government has at all time acted with full transparency and will continue to do so and I urge all our people to act responsibly and not spread false information and attempt to create mischief which could only have the effect of creating a sense of panic, which would be the worst state to be in as we confront these challenges.
"The Government has advised a number of self -imposed cautionary measures that will slow down, delay and possibly prevent the spread of the virus. Do not expose yourself unnecessarily through non-essential mass gathering. Limit your exposure to public places.
"Only travel if essential or it is an emergency. Practise good personal hygiene habits such as more frequent washing of your hands, avoid touching your faces with unwashed hands, sneeze and cough into tissue and properly dispose of the tissue. Clean and disinfect frequently touched objects and surfaces.
"Be sensible about not exposing frail seniors or people with other health conditions to respiratory illness.
"People should stay at home if genuinely suffering from a respiratory illness. This is not a pass to skylark and evade your responsibility and play smart as an employee.
"Promote a workplace culture that supports people staying at home when genuinely sick.
"Try and avoid infecting other people at the household and outside of the home.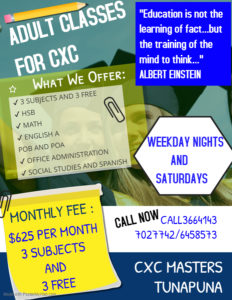 "Managers and business owners should implement realistic sick leave policies. Be flexible with workplace arrangements.
"Allow people to work from home where feasible and act on Public Health recommendations.
"I implore you not to engage in panic buying as this would only create shortages of materials which should be widely available. Listen carefully to the directives given by those in authority as we will continue to provide you with all the credible information that we have and issue guidelines for your safety and benefit.
"A number of private schools have closed to santise and also as a matter of precaution. We will continue to monitor the situation which as you know is very fluid."
Related stories:
https://azpnews.com/pos-school-closes-after-parent-tests-positive-for-covid-19/